Farewell to Hungary's Ambassador to U.S.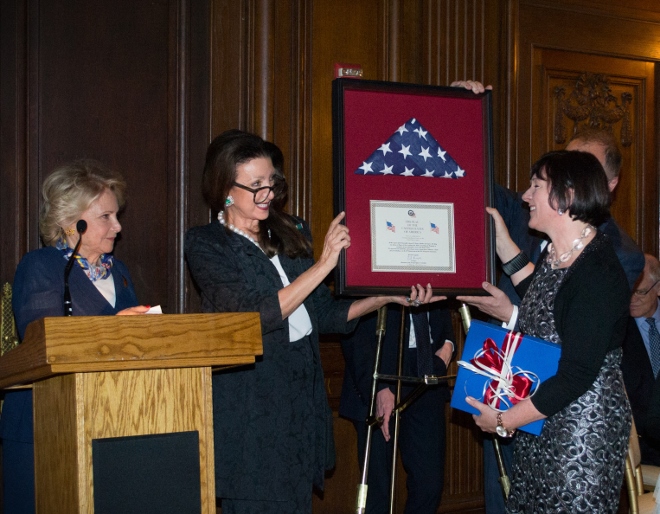 Ambassadors, members of Congress and close friends honored the highly respected Hungarian Ambassador Réka Szemerkényi on Wednesday for her service to her country as well connecting favorably with U.S. officials.
She was appointed ambassador to the United States in mid-2014 and presented her credentials to then-President Barack Obama.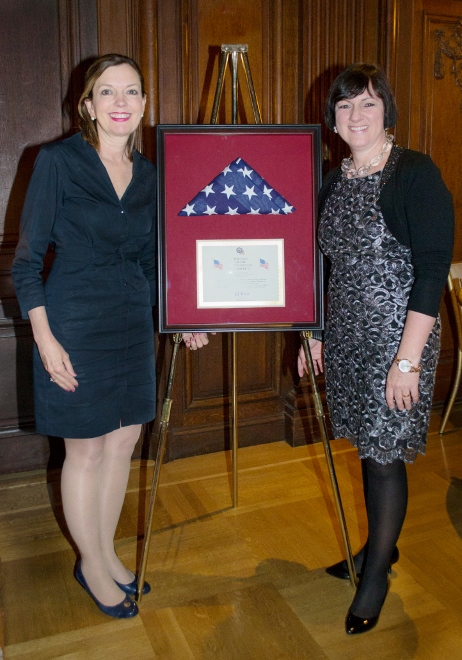 Under her leadership, the embassy has strengthened the bond between Hungary and the White House "in not the easiest of times," said several guests. Some 15 ambassadors R.S.V.P.'d, including those from Italy, Japan, Jordan, Finland, Croatia, Kosovo and Austria.
"We're going to miss you," said Rep. Dennis Ross of Florida. "I can tell you, because of you, our American relationship is much better."
Rep. Ed Royce of California arranged for an American flag to fly over the U.S. Capitol Dome in the Ambassador's honor. The flag was presented to her during the reception.
Hungarian-American Federation's President Frank Koszorus honored the Ambassador with a medal for all she has done to further U.S.-Hungarian relations.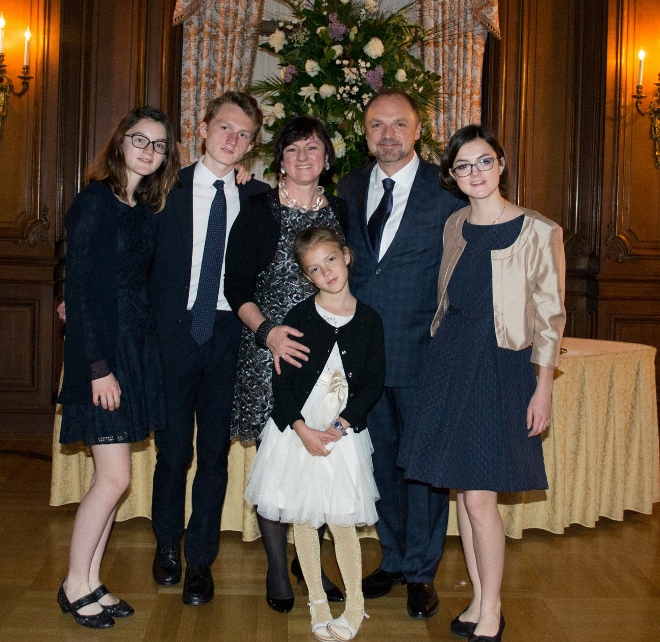 Former U.S. Ambassador to Hungary and TV producer Colleen Bell ("The Bold and The Beautiful") was among those who praised Szemerkenyi's tenure as "bold" and who did much to strengthen the relationship with the United States.
Aniko Gaal Schott, a friend of Szemerkenyi, said the ambassador made it a point to travel to Hungarian-American communities across America to further deepen the ties between the two nations. Schott, a D.C. public relations advisor, said the ambassador actively supported arts and cultural endeavors in Washington as part of her mission to successfully broaden the visibility of her own country.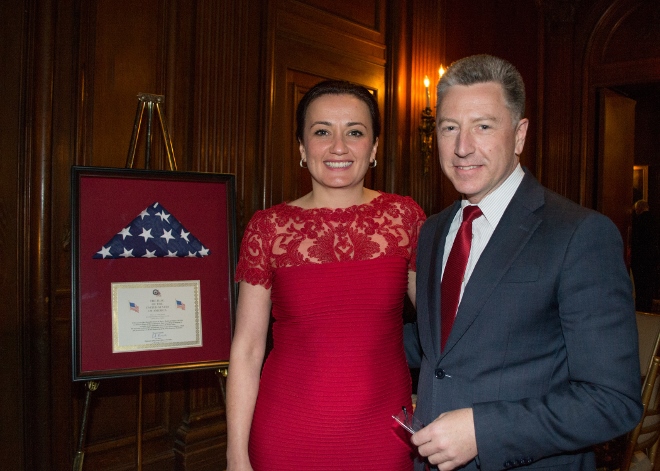 Schott and Mary V. Mochary hosted the event. Among the 120 guests were Rosemarie Pauli, deputy chief of Protocol at State, and Kurt Volker, former U.S. permanent representative to NATO.
One of the ambassador's accomplishments was to move the Hungarian embassy from a relatively secluded area in D.C. to downtown near 16th Street, NW, a hub of diplomatic activity. In the recently acquired historic mansion, Hungary sponsored policy seminars, musical events and informational functions that drew influential movers and shakers from the media and many governments.
Her successor is scheduled to be Laszló Szabó, Hungary'sdeputy minister for foreign affairs and trade. He is expected to assume the post later this summer.