Farewell Amb. Szapary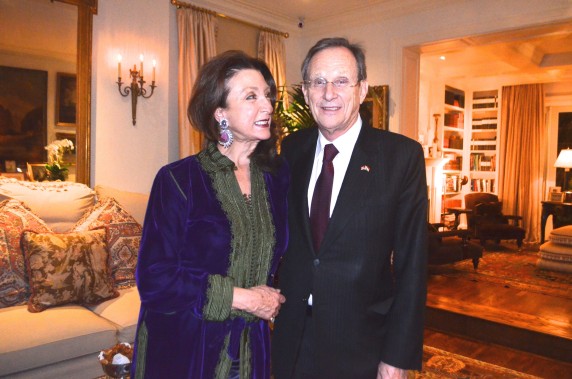 "It was a great privilege to represent my country in The United States. I represented a country that I loved – Hungary – and in a country that I loved – The United States," Gyorgy Szapary, The Ambassador of Hungary, told Hollywood on the Potomac during a sit down interview at the home of Aniko and Nash Schott who hosted his farewell party.
Publisher Austin Kiplinger, The Ambassador of Spain Ramon Gil-Casares, Roland Flamini, Susan Eisenhower , Lynda and Bill Webster were among those who dined on red, black and green caviar served on Herend china passed down to Aniko by her grandmother.