Culture
|
September 27, 2023
|
Fall Concert in the Park
Honor those who help keep Georgetown safe.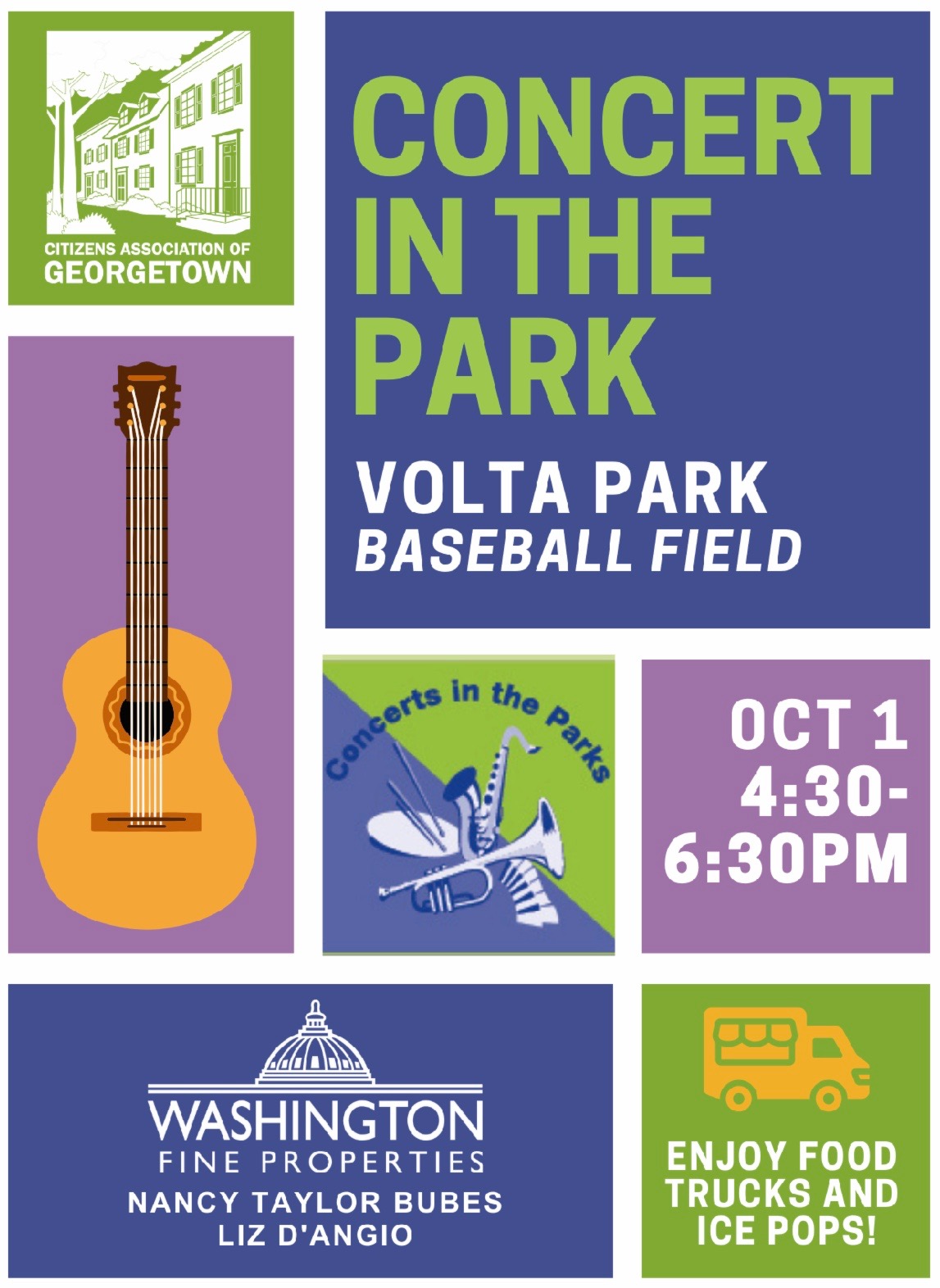 The Citizens Association of Georgetown will host their Fall Concerts in the Park & Block Captain Party next Sunday, October 1st from 4:30 - 6:30 pm at Volta Park.
There will be live music, food trucks, ice cream, popcorn, and more.

Members will be entered to win (2) tickets to the Fall Fundraiser valued at $350.
Visit the Membership table to receive a raffle ticket and a free insulated tote bag.

During the concert, Public Safety Block Captains and vigilant volunteers who go above and beyond to keep our community safe will be recognized. 
Join in honoring their service to our community.
Block Captains please stop by the table to receive a food truck and ice cream voucher.
Volta Park is located at 1555 34th Street in Georgetown. Open to the community. Add to your calendar here.
Event sponsored by Washington Fine Properties' Nancy Taylor Bubes and Liz D'Angio.