Fajitas for you and your friends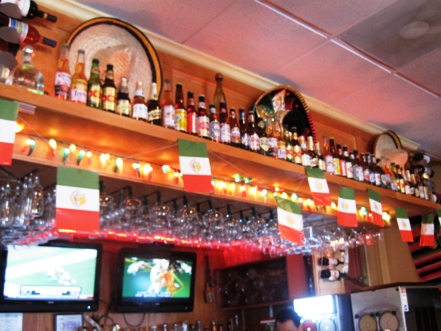 "At every table you're going to see margaritas." That's what Sergio Dario Kehl, owner and manager of Los Cuates Mexican restaurant says. It's a neighborhood favorite for mango and tangerine margaritas, Pina Coladas, strawberry daiquiris, and Mexican beers. But drinks aren't all that Los Cuates has to offer.
House specialties are the fajitas, white chili, empanadas, ceviche, and the most popular dish, taco al carbon (steak tacos). Students and locals come to eat and drink, and often leave to dance, while other guests enjoy wine with dinner, then stop for ice cream next door. "I think people can have a very good time here…sit, talk and relax…sit by the window," Sergio says. "The food is tasty, and they change ingredients and mix it up, but not too much so that it's still Mexicana."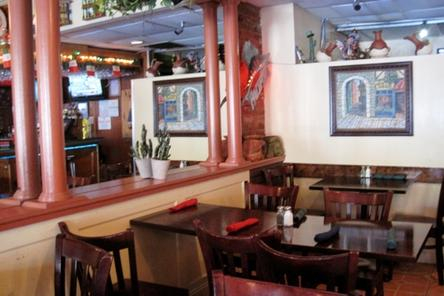 Growing up in Argentina, Sergio's family had a barbeque three times a week and always on the weekends. They would have grilled chicken, ribs, and lots of marinated food.
At age 22, Sergio came to D.C. and worked many odd-end jobs such as landscaping, bartending, and waiting. He says he's been through it all and can relate to everyone in the restaurant.
When asked where the name came from, Sergio explained he has two business partners, Colombian and Ecuadorian. The literal definition of Los Cuates is 'twin brother', which has come to mean your best friends or your buddy in Spanish. So, "we named it because we're three friends and we feel like we're like that. We tried to make our own…and here we are." Sergio said.
A great spot for large groups and parties, Los Cuates has now been open three-and-a-half years. Sergio is enthusiastic. After a difficult time at the beginning, with lots of bills, he says it's now turned into something rewarding. They are awaiting permit approval to open a second floor dining room, which is expected in a couple of months.
Sergio confidently says, "I'm here all day, I like everything. I'm happy."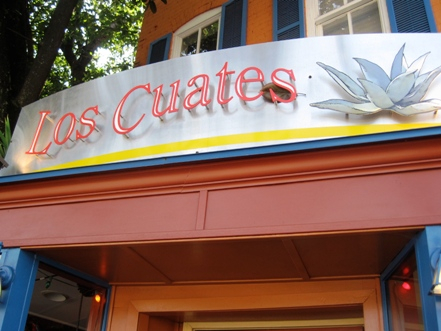 Los Cuates is located at 1564 Wisconsin Avenue. Tel: 202.965.7009