A fabulous Spring Soiree for Georgetown Library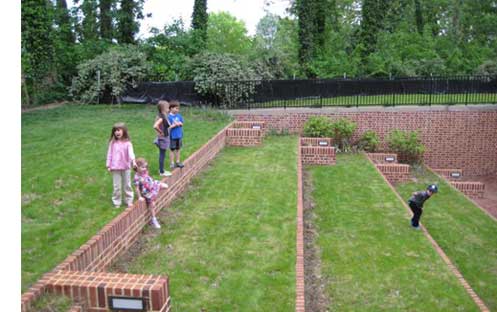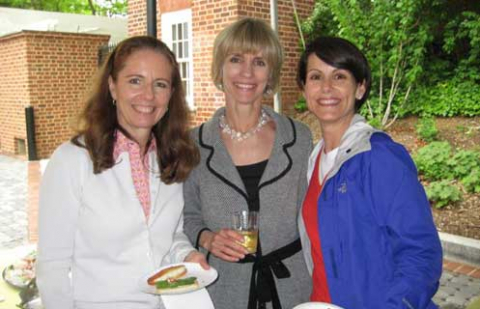 The neighborhood turned out despite the rain on Sunday for the Spring Soiree on the terrace at the Georgetown library. The event was the combined effort of Friends of the Georgetown Library and Friends of Book Hill Park with additional support from the Citizens Association of Georgetown and the restaurants of Book Hill as they are now collectively known including Patisserie Poupon, Los Cuates, Manny & Olga's and newcomer Book Hill Bistro as well as Clyde's, Georgetown Candy Bar and Sprinkles cupcakes.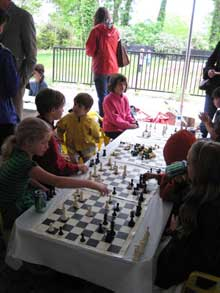 Gallery owner and long-time Book Hill supporter Christopher Addison was on site to judge the best drawing of the library at the children's art contest and there was also a chess table, and a crafts table to keep the children entertained.
Brad Gray, co-President of Friends of Georgetown library welcomed guests to this first -time event and introduced Georgetown's incoming Librarian, Lucy Thrasher, formerly of the Palisades location who will take the helm on May 9th.
Members of both organizations and their families were in attendance including Julia Diaz-Asper and her son and four granddaughters, Ev and Joan Shorey, Edie Shafer and her grandsons, Bob Laycock, and John Rentzepis, (Ginny Poole's husband) along with their two daughters.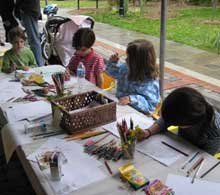 Friends of Book Hill co-president Ginny Poole supplied some background on how the event came together and included the fact that they canceled the planned tent yesterday as the weather looked so promising, only to wake to a cloudy day, threatening showers. Although the tent company was closed, she was able to contact them by cell phone and the tent was delivered just shortly before the event was due to begin. "They were so great!" exclaimed Ginny, still marveling over the quick response that saved the day. Laura Nelson added that had we been there at 3:00 it would have been difficult to believe the event was going to come off at 4:00.
Despite the raindrops, unofficial counts showed that nearly twice as many people attended the event as had purchased tickets in advance, making for a very happy coalition of "Friends" and volunteers.