Fabergé Time at Hillwood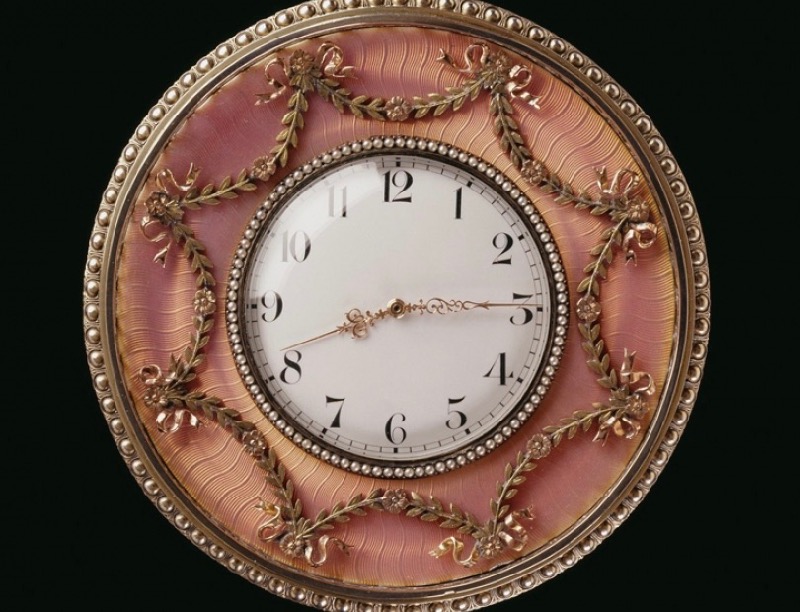 Now through January 13, 2019 visit Hillwood Estate, Museum and Gardens to see treasures created by the firm of Carl Fabergé.
Featuring over 100 objects, Fabergé Rediscovered unveils new discoveries relating to Hillwood's own collection of Fabergé imperial Easter eggs and other famed works, highlighting new attributions and provenances and providing a new framework to study and understand 19th- and 20th-century jewelry and goldsmithing.
The special exhibition displays the greatest examples from Hillwood's Fabergé collection, left by Marjorie Merriweather Post for the benefit of future generations, along with important loans from other museums and private collections, including the Metropolitan Museum of Art, the Musée d'Orsay, the McFerrin Collection, the Edouard and Maurice Sandoz Foundation, and His Serene Highness Prince Albert II of Monaco.
"Marjorie Post was a serious collector and approached the collecting of Fabergé as she did her important collection of French 18th-century and Russian imperial art, as an avid student and connoisseur. As a result, she assembled an important and impressive collection of these intriguing works," explained Hilwood executive director, Kate Markert. "Since it's been over 22 years since Hillwood's Fabergé collection was last examined in a book or exhibition, this fresh look at the works of Fabergé, revealing new information, attributions, and provenances for Hillwood's objects, is long overdue."
Hillwood Estare, Museum and Gardens is located at 4155 Linnean Avenue NW.
*/