The Fab Faux Live at The Hamilton Oct. 21-22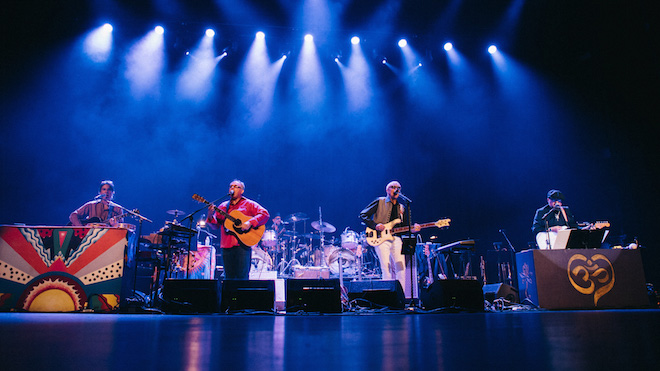 The Hamilton Live is hosting two evenings with The Fab Faux on October 21 and 22, 2016.
The Fab Faux is a musical tribute band performing the works of the Beatles (whose members were often known as the "Fab Four"). The group was founded by Will Lee, bassist for Late Show with David Letterman, and features Jimmy Vivino, bandleader for Conan. Other members include Rich Pagano, Frank Agnello, and Jack Petruzzelli.
With a commitment to the accurate reproduction of The Beatles' repertoire, The Fab Faux treat the seminal music with unwavering respect, and are known for their painstaking recreations of the songs (with emphasis on the later works never performed live by the Beatles). Far beyond a cover band, they play the music of The Beatles so impeccably that one must experience it to believe it. Imagine hearing complex material like "Strawberry Fields Forever" or "I Am the Walrus" performed in complete part-perfect renditions; or such harmony-driven songs as "Because", "Nowhere Man", and "Paperback Writer", reproduced not only note- for-note, but with extra vocalists to achieve a double-tracked effect.
Click here for tickets.