Extreme Business: Kabul, Afghanistan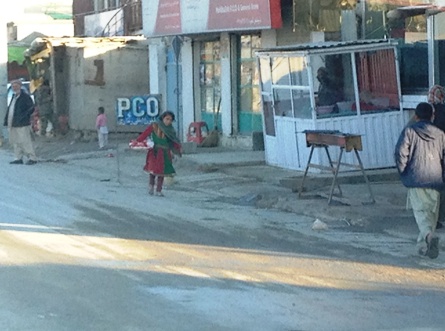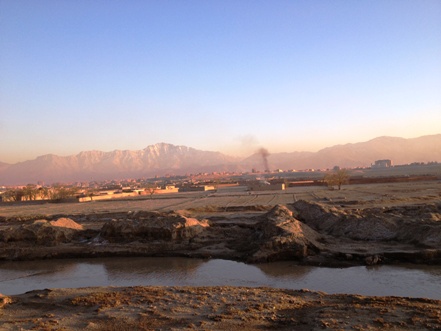 KABUL, Afghanistan--At first, Kabul, the capital of Afghanistan, seems like a postcard out of the 1980's Soviet bloc, complete with rutted, dusty roads, hungry people and air you can chew on. On your drive from the airport at dusk, coming from gleaming capitals further west, you can barely see a speck of color. There is little neon and in some shops barely a lightbulb on display. There is soot. It crunches under your feet in most rooms where you walk.
Kabul, a short flight from Dubai, makes the Emerati business capital look like the Taj Mahal. But Dubai and Doha ARE the Taj Mahals of the Middle East, and they are quickly offering a bridge between savvy global business leaders and the opportunities of Afghanistan and Southwest Asia.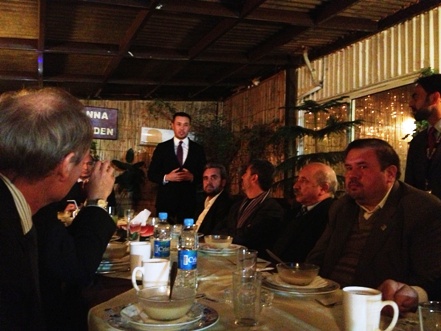 At stake: an untapped, youth-dominated market of 30 million with a huge pent-up appetite for US brands and culture.
Admission: in the middle of a business leaders' introductory dinner hosted by US officials on a recent trade mission in Kabul to bring US franchise brands to Afghanistan, a full-throated description of the great business opportunities in Kabul was underway when the power went out in the hotel and the restaurant went pitch black. Only visible were the delicate flickers of sterno candles under the mutton at the buffet.
An American executive, unruffled, fumbled with his cell phone and lit it to frame the visitors' faces in a blue glow. But the speaker didn't even pause, he just kept talking about the great business opportunities to be discovered nearby. It was just another dinner in the capital of Kabul.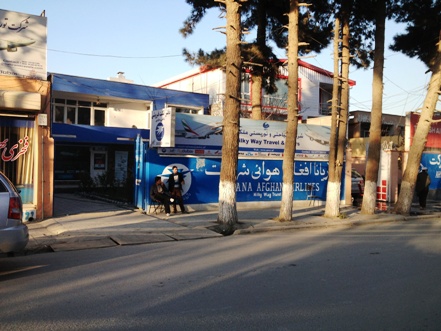 There is no alcohol legally sold here but one can get it served undercover in pretty tea pots at restaurants. With the added effort involved, it quickly became the best tea I ever tried.
In Dubai and across the Middle East, the soft drinks are extra sweet, even Coke and Pepsi. If you don't like the taste, wait a minute. It's a sugar rush while someone tracks down your illegal beer -- I mean, tea.
But things are changing fast in Kabul. Wall Street Journal and Economist reporters lead safe and comfortable lives and are impressed at the rapid pace of progress in Kabul.
As a 2014 deadline approaches to turn over security to the Afghan government, investors are moving in, seeing unprecedented and unlimited opportunity in this untapped market imprisoned until now by 30 years of war. Young people have the latest Samsung or iPhone and would look chic walking down an East Village street.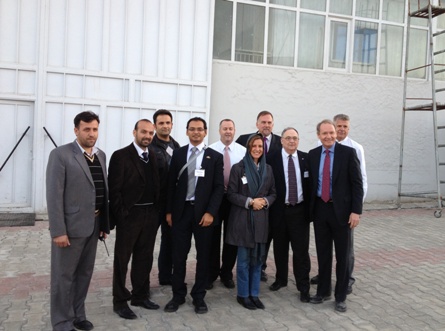 "My message to business leaders is, I think you should see it for yourself," said Army Maj. Gen. Kenneth R. Dahl, the U.S. Forces-Afghanistan deputy commander, speaking to business and government leaders gathered for a meeting of the Overseas Security Advisory Council (OSAC) in Kabul. He described a recent six-mile hike up a beautiful mountain on the outskirts of Kabul in which neither he nor his fellow hiker -- the Mayor of Kabul -- brought any protective gear or security detail.
Did I mention, the place has the geographical bone structure of Switzerland?
This month, US franchise leaders from RadioShack, Hertz, Tutor Doctor and AlphaGraphics, organized by the International Franchise Association, met with Afghan business leaders on a trade mission -- and were impressed, as reported by Bloomberg BusinessWeek.
On the flight from Dubai over Afghanistan's Himalayan-style peaks, one could be forgiven for thinking, "a good rocket-launcher could probably hit us from there, and there, and there!"
But the fabled "corkscrew" landing at the airport turned out to be a glide --no big drama save for a passenger jet with half of its tail shot off along the runway.
Afghanistan is a four-dimensional crossword puzzle locked inside an ancient civilization scarred and pock-marked by decades of marauders' bullets and mines.
But as young person after young person asked the franchise delegation when McDonald's and KFC would arrive -- one couldn't help but pray for the moment when Afghan youth, like young people all over the planet, get to feel like global citizens by munching on french fries and drinking a Coke at McDonald's.
With American franchise leaders boldly doing well by doing good in this critical global focal point, a Masala Big Mac in Kabul might not be too far away.
Beth Solomon is founder of The Georgetown Dish and Vice President of Strategic Initiatives & Industry Relations of the International Franchise Association.