EXCLUSIVE: Inside PAUL Georgetown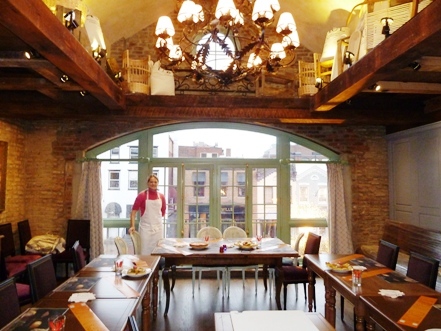 Our town is about to get a whole lot sweeter. That iconic French bakery in continuous operation for over 120 years, is opening next week near the corner of Wisconsin and M Streets. It will be PAUL's second D.C. location after its Penn Quarter launch in May.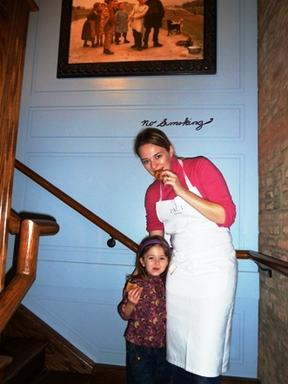 Laetitia Steinier, marketing manager for PAUL USA, "We're thrilled to finally be in Georgetown. With the red brick and low buildings, it's a lot like Lille."
Lille is the town in northern France where PAUL was born in 1889, coincidentally the same year their Georgetown bakery (formerly the kitchen of City Tavern Club) was constructed. Today, there's a PAUL on every street corner in Lille, not to mention 350 PAUL bakeries in France and more than 150 PAUL bakeries internationally in 25 countries.
That's one of the reasons Kene Izegu, PAUL pastry chef is excited." I lived in France for three years and when I found out PAUL was coming to Washington, I had to be here."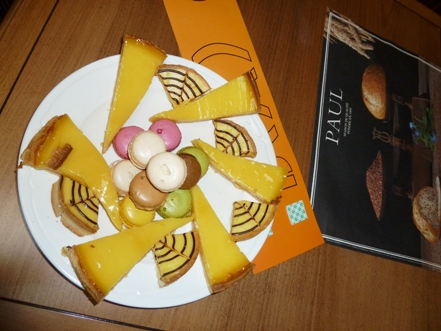 Look for signature touches common to all PAUL bakeries: the hand-painted bread scene wall tiles, authentic provençal accessories, black and white checkered floors, and something a little different here. "There's the 'grab and go' downstairs, but the main kitchen upstairs provides a unique dining experience for brunch and lunch," says Steinier. Not to mention the panoramic view from the restored window, and infusion of light streaming in from the new sky ceiling.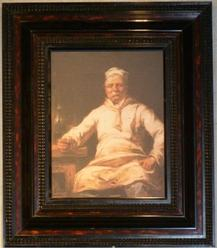 While your artesinal bread is baking, take a look around. You'll notice all the paintings have a bread-making motif. Not by accident. They are all reproductions from PAUL founder, Francis Holder's original paintings. "He's got the most important collection of bread art in Europe," Steinier told The Georgetown Dish. With bread-making artifacts as well as paintings, Holder is planning to turn his collection into a museum.
The Dish was given a sneak preview Saturday morning when families were invited to a pre-opening pumpkin bread carving. Using 2 kilo (6 pound) sourdough giant muffin-shaped bread, young dough sculptors went to work.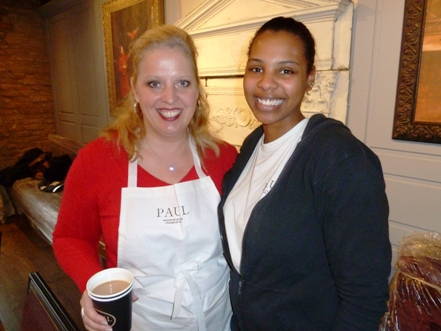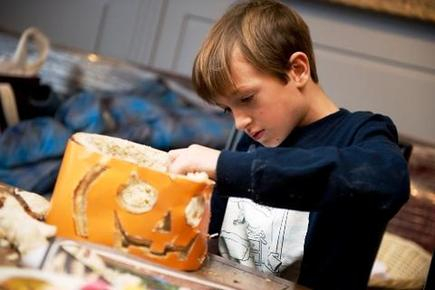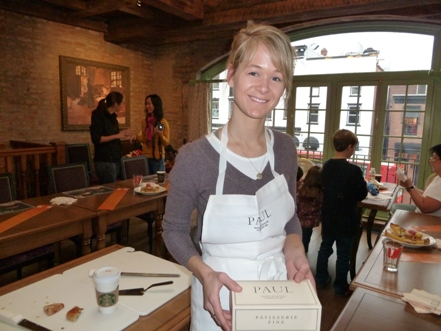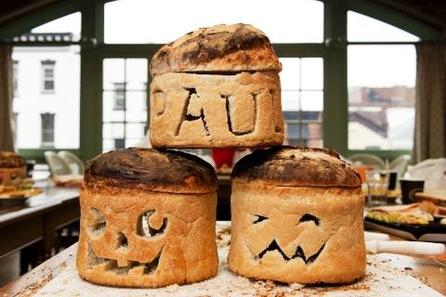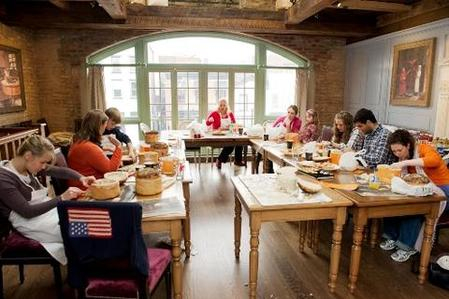 PAUL (officially open the week of November 7) is located at 1078 Wisconsin Avenue.