EXCLUSIVE: Hugh Newell Jacobsen on Designing Jacqueline Kennedy Onassis' Martha's Vineyard Estate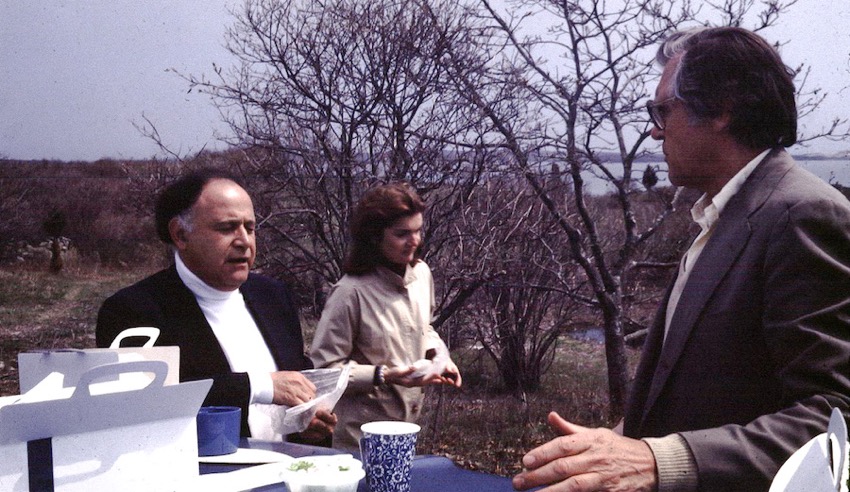 "Forty years ago, my mother fell in love with Martha's Vineyard. When she found Red Gate Farm, it was a perfect expression of her romantic and adventurous spirit," Caroline Kennedy said in a release.
Jacqueline Kennedy Onassis's 340-acre Martha's Vineyard estate is being marketed globally by Christie's International Real Estate for $65 million.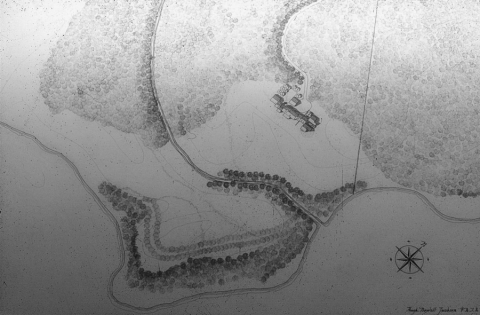 The main house and a two-story guest house in traditional Cape Cod-style, were designed by Hugh Newell Jacobsen.
Hugh's granddaughter Gigi Jacobsen sat down with the architect to give The Georgetown Dish exclusive details about the iconic property he designed over 40 years ago and share never before published photos from the Jacobsen Architecture archives.
DISH: How were you selected for this project?
HNJ: Mrs. Mellon, from Pittsburgh. A wealthy family that made Jackie look poor compared to what she owned. Jackie was a close friend to Mrs. Mellon who had nine houses, and I worked on every one of them. It could have been a broom closet, a whole addition, remodeling, putting a bedroom upstairs, anything you can do to make a house bigger without expanding its shell. I worked for the Mellons but Jackie and Bunny Mellon were very close friends; they talked every day on the phone, just gossip. I was one of those gossip items.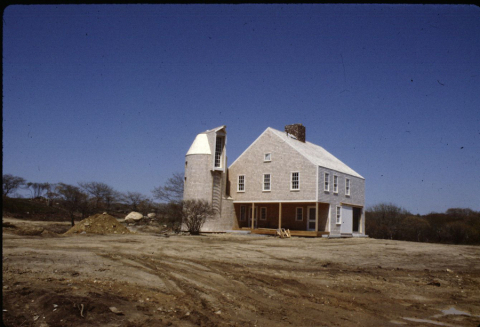 DISH: Did Jackie, who bought Red Gate Farm in 1979, have any special requests?
HNJ: Well, there are certain things architects don't do. As you may know, I have an ego the size of all the outdoors, therefore, I am going to sell my architecture to my client by saying the only way you can build that house is to build it the way I designed it. So, that's why the house looks the way it does. Because I said, "If you don't like my design, then you will have to do it yourself. I'd like to see you get past the architectural review board."
She wanted it to look like Nantucket. Nantucket is filled with 19th century architecture, so she wanted a modern house that looked like a 19th century house. The plan got passed the board after nine attempts, "Oh he's back again," they got tired of my showing up, I got tired of paying the airfare and staying overnight on Main Street.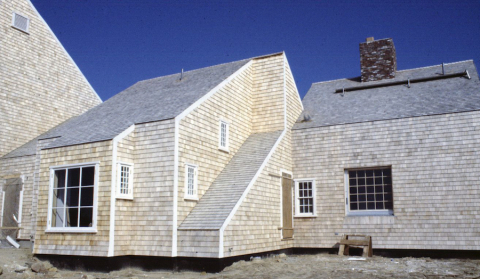 DISH: Given that there was only a small hunting cabin on the property when you started, how did you approach designing the main house and two-story guest house?
HNJ: Well, they have an architectural review board up there, and they want everything to have shingles and be built like little salt boxes with one story in the front and two in the back. I followed these rules laid out by the board so we could get the building permit. They don't like modern architecture up there and that's what I am. I rather like modern architecture, so, I did made a plan and I did it about nine times before it passed that board. "No, no, no Mr. Jacobsen, won't you listen to anything we say?" No.
DISH: If you were designing the houses now, would you do anything differently with the hindsight of 40 years of experience?
HNJ: Well, that's like asking '"What did you do yesterday and would you like to do it again?" I'd like to do it better than I did last time. I've certainly learned some since then. Architects have to listen to their client, they'd never believe it, but if they want three bedrooms then I have to give them three bedrooms. If they want great big bedrooms, then I tell them they need more money. There's nothing specifically that I would change. I just gave her what she wanted.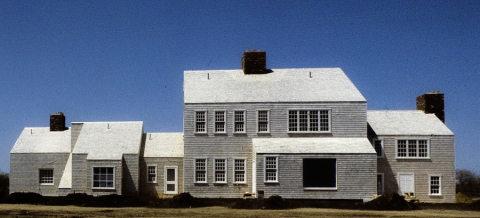 The 6,456-square-foot house that Jacobsen designed was completed in 1981.
*/