EXCLUSIVE: First Look at the 2014 POSTES Collection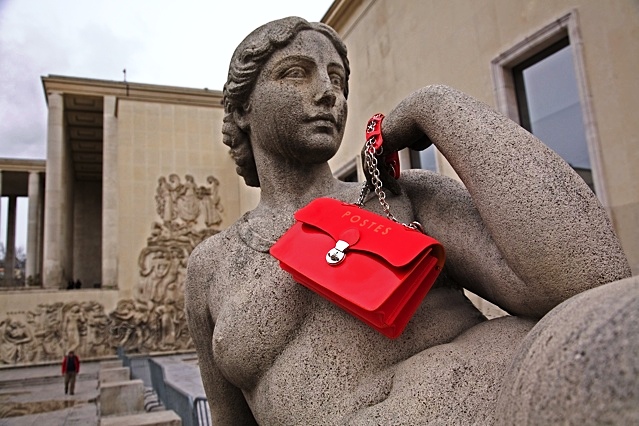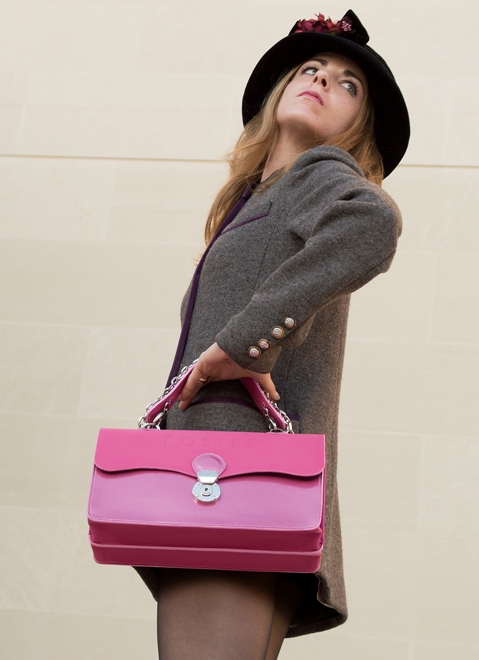 We first introduced you to Claudine Sorel in 2012 as she began to launch her line of designer handbags, POSTES, a chic interpretation of the traditional leather mailbag worn for more than a 100 years by members of the French postal service.
As Claudine told The Georgetown Dish, "The seductive part of these bags was their purpose. As all communication was done by mail, they carried many secret letters for professionals ... and lovers. The postman's bag was not only strong but romantic."
How fitting that the 2014 POSTES Collection, entirely handmade in New York City, comes out just in time for Valentine's Day.
Here's a sneak peek at the new line by this multi-talented French designer who lives in Washington, D.C. with her husband, Mark Bloomfield and French cocker spaniel, Antoine Bloomfield. Incidentally, Antoine is also a Dish contributor.
The new POSTES Collection is characterized by its luscious, limited edition color palette of sea green, sky blue, clay and amber, as well as vivid scarlet, night black, emerald green, and saffron. All bags are offered in unique combinations of alligator, fur, lambskin and calfskin leathers.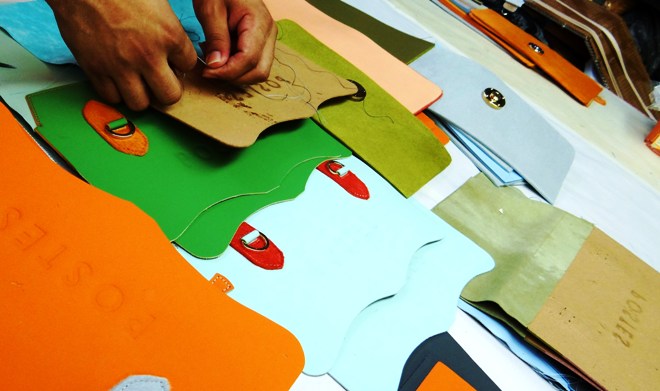 "POSTES" is embossed on the large size (City Collection) bag, a nostalgic homage to the bag's original purpose. A smaller (Mini Collection) version is currently available in fur and alligator. Claudine's signature hardware, in polished palladium, polished gold or vintage brass, is hand-selected to harmonize with each bag's colorway.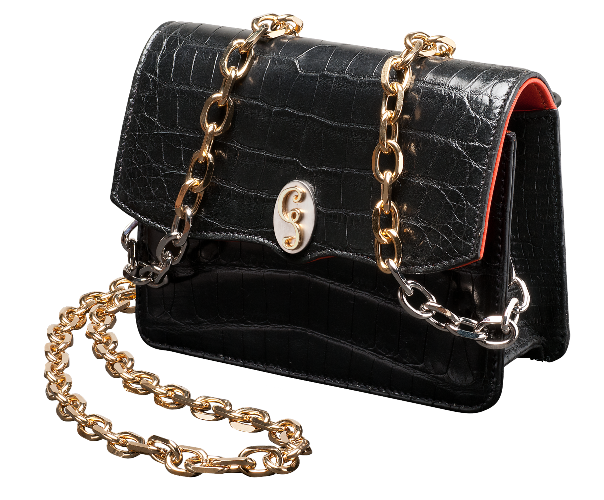 One of the special features of the City POSTES design is the unique way the wearer can adjust the strap length. 'Bethesda Clips' (yes, a nod to the Maryland suburb) are elegantly located under the shoulder straps allow the wearer to adjust the chain to be worn on the shoulder or short on the arm.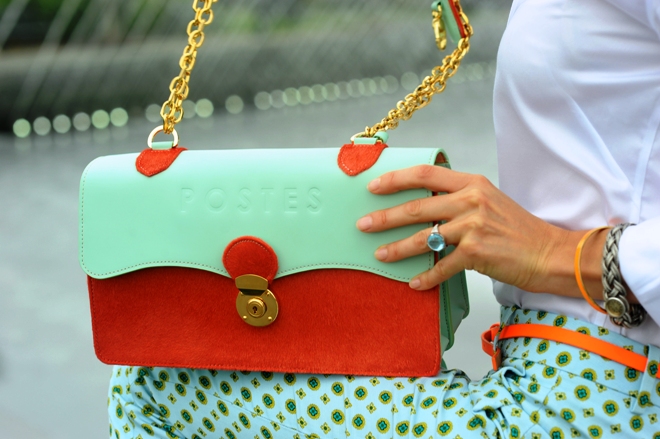 And now, the entire POSTES Collection, 100% made in Manhattan, is available exclusively online here.