Culture
|
September 18, 2023
|
EVITA
A fun night at Shakespeare Theatre's Harman Hall.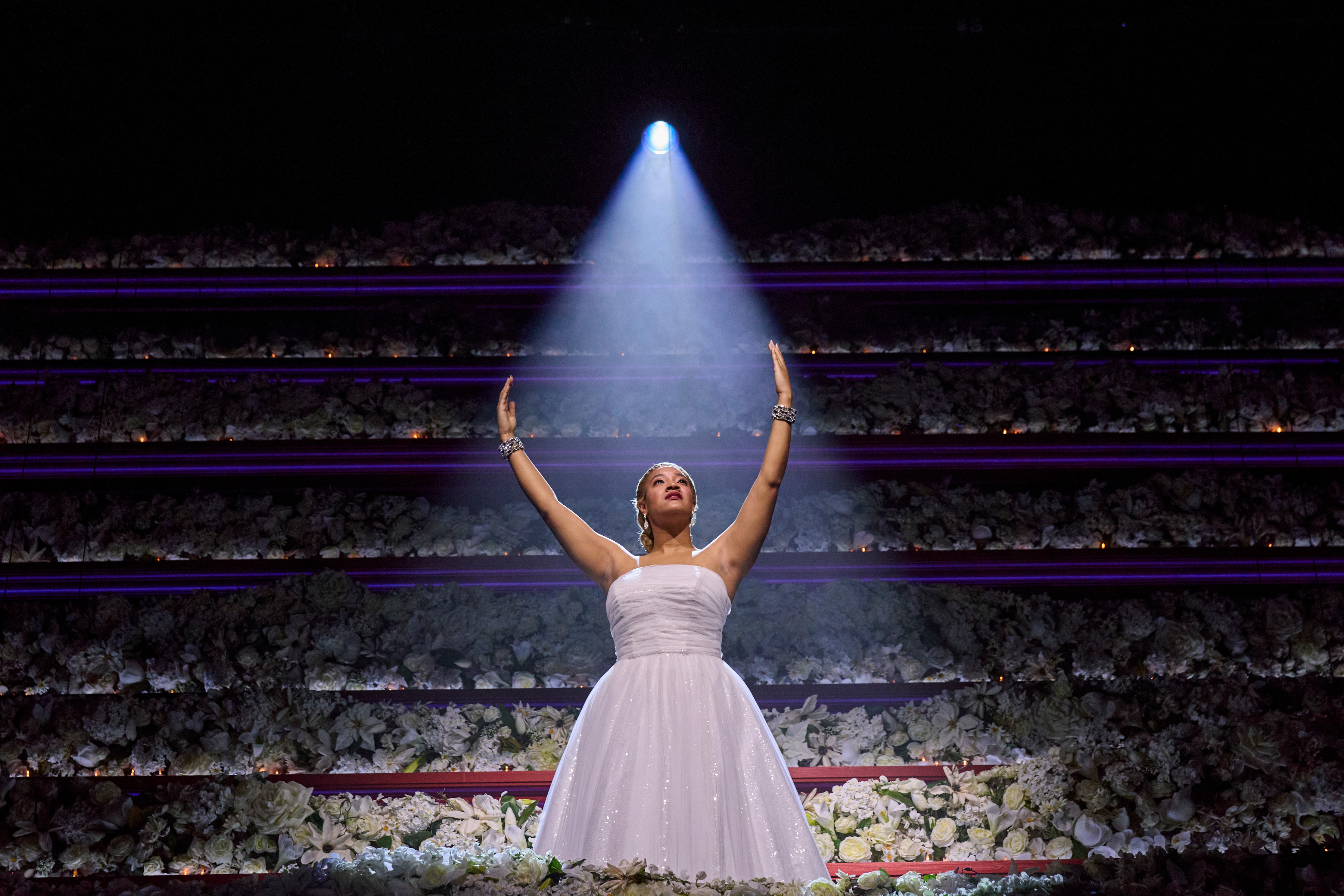 You will enjoy this production of EVITA whether you have seen Evita many times before as I have; or if you are seeing it for the first time. My first time seeing it was in New York with the iconic duo of Patty LuPone and Mandy Patinkin when it opened in 1979. It is always hard when you compare any production to that, but this production is a very strong one and compares more than favorably.
Evita is the story of Maria Eva Duarte known as Evita. She was an Argentinian politician, activist, actress.  The story is about her sleeping her way to the top, until she finally meets Colonel Jaun Peron, who was elected President of Argentina in 1946. Eva then served as his First Lady from June 1946 until her early death at the young age of 33 in 1952. Eva Perón became powerful within the pro-Peronist trade unions, primarily for speaking on behalf of labor. She also basically took over and ran the Ministries of Labor and Health, founded, and ran the charitable Eva Perón Foundation, championed women's suffrage in Argentina, and founded and ran the nation's first large-scale female political party, the Female Peronist Party.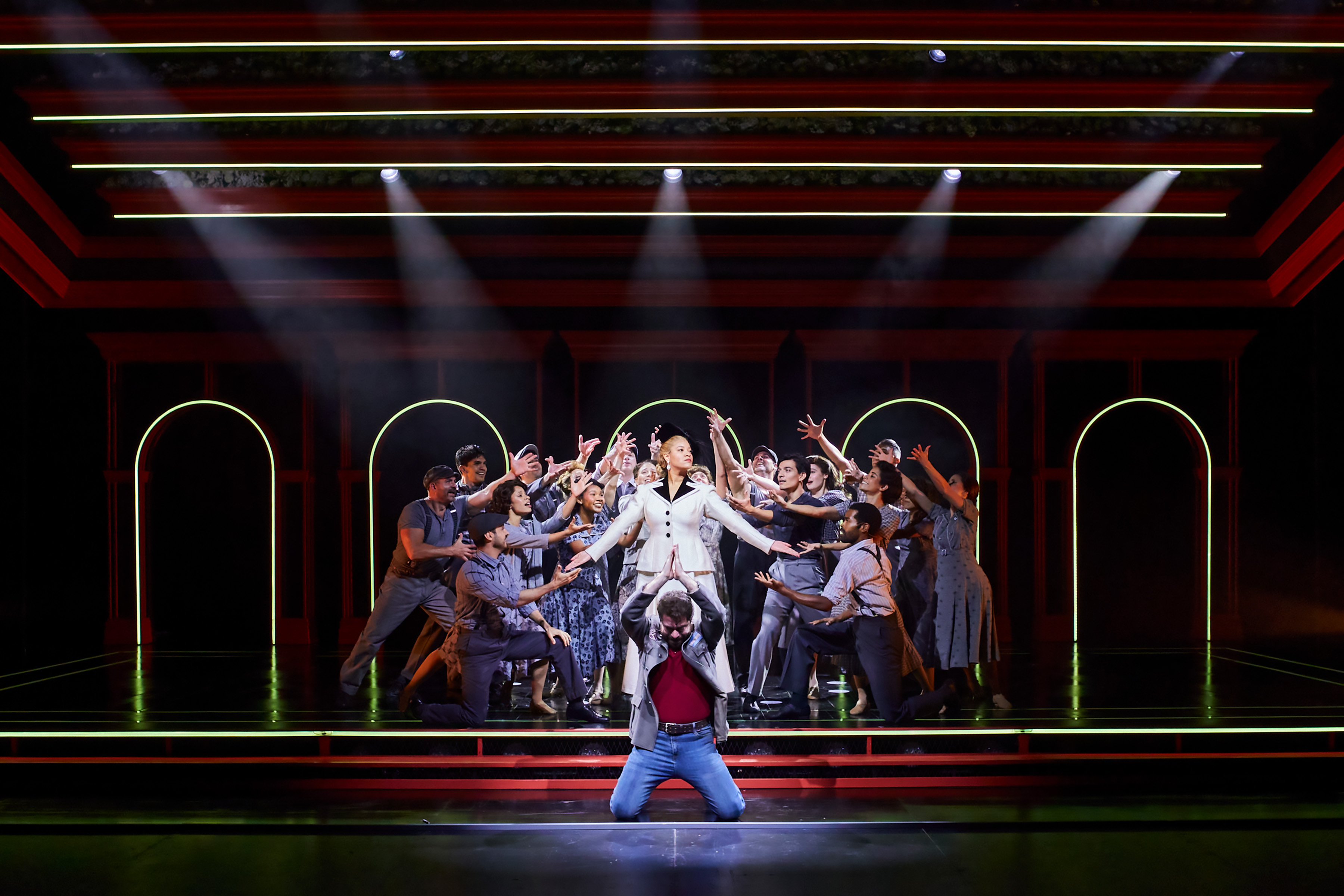 The music by Andrew Lloyd Webber and Lyrics by Tim Rice have easily stood the test of time. Songs like 'On This Night of a Thousand Stars', 'Don't Cry for Me Argentina', and 'High Flying Adored', are memorable and you leave the theater with them stuck in your mind. This production is superbly directed by Sammi Cannold.  
I must admit when Evita (Shereen Pimentel) arrives on stage on the elevator used for much of the production to great effect; it took me a little bit to have my mind accept her as Evita. But it took only a few notes for me to recognize she has a brilliant voice, and after that I fully enjoyed and appreciated her performance for the rest of the show. Now even before the show begins, the audience is greeted with a taste of the scenic design on the stage as they walk into the theater. Totally amazing work by Scenic Designer, Jason Sherwood.
The ensemble cast is uniformly good. Che (Omar Lopez-Cepero) as the narrator is good, and seems to get better and stronger as the show moves on. Peron (Caesar Samayoa) has a great voice, and makes a great dictator.
The creative team and the musicians are all extremely talented and add to such a fun night in the theater. I have mentioned set design, but there are also incredible costumes by Alejo Vietti, Lighting Design by Bradley King, Sound Design, Connor Wang, and Music Director, Mona Seyed-Bolorforosh.
 
EVITA will be at the Shakespeare Theatre's Harman Hall until October 15, 2023. I think it will sell out fast so suggest you get your tickets to this fun night in the theater today.