Everyone: Join CARE's Global Leaders Network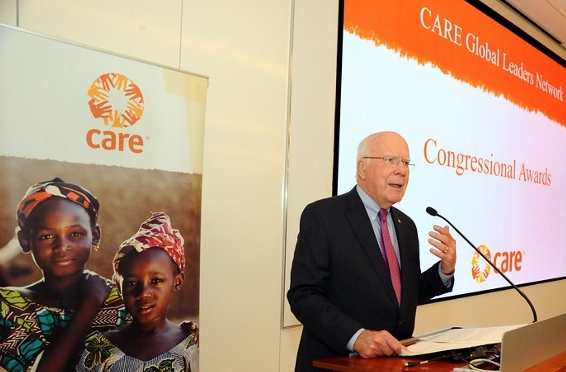 Major international humanitarian agency CARE officially launched its new Global Leaders Network Tuesday evening as it honored four members of Congress who work to support international aid and bolster global stability.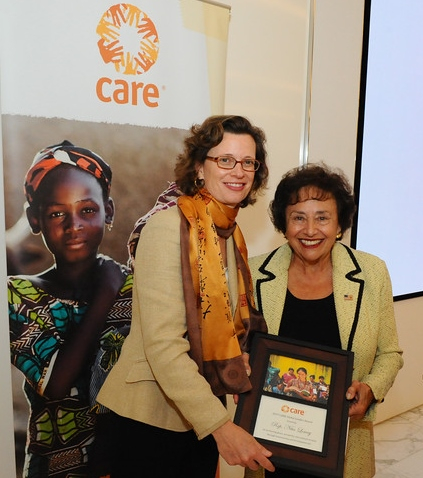 Congressional award honorees were Sen. Patrick Leahy, D-Vermont, Sen. Lindsey Graham, R-S.C., Rep. Hal Rogers, R-Ky., and Rep. Nita Lowey, D-NY.
In his remarks, Leahy pointed out that "750 million people around the work live on less than $2 a day." Foreign aid can make a difference "between life and death for many people," and stressed that Democrats and Republican must work in unison to make certain the USA doesn't "retreat from global leadership."
Lowey, as did Leahy, made a point that Sen. Graham and another CARE speaker, Sen. Chris Coons, D-Del., are dedicated to helping the world's most vulnerable by keeping funding in the State Department budget for world charitable assistance.
CARE President and CEO Michelle Nunn said:
"For more than 70 years, the United States had led efforts to promote peace, prosperity and share values to foster global stability. But now, proposals to dismantle America's foreign assistance structure and investments are advancing in Washington."
She warned that such cuts in the budget could drastically affect assistance to poorer countries and, as a result, undercut national security.
Video remarks were made by Adm. Mike Mullen, former chairman of the Joint Chiefs of Staff, and Adm. James Stavridis. Ambassadors and representatives from several countries including Finland, Germany and Kosovo, attended. In the audience of about 100 were Rep. Debbie Dingell, D-Mich., and power lawyer Lloyd Hand.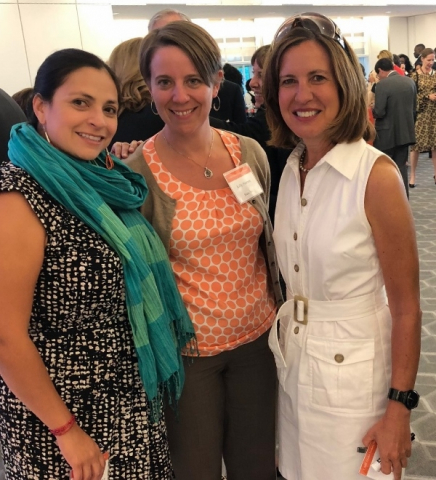 CARE works in 94 countries to help refugees, victims of famine, the poor, and assists the vulnerable in recovering after disaster.
Attendees at the reception at Jones Day offices were invited to join CARE Global Leaders Network, which will feature embassy-hosted events including national security leaders, policy briefs, and congressional leaders and journalists. Also available will be invitations to travel abroad with CARE to experience the impact of CARE charitable programs.
Anyone interested in joining the Global Leaders Network is encouraged to contact Beth Solomon, managing director of external affairs and development at CARE's DC office, 202.595.2800.