Evening Wear Now at Carine's Bridal Atelier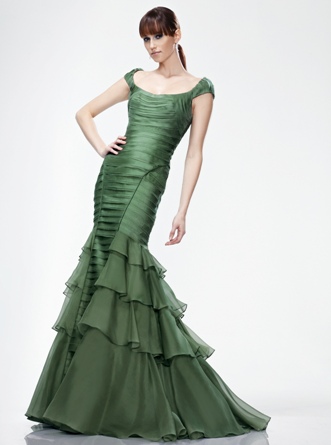 From March 12 through 16, Carine's Bridal Atelier will hold its first evening wear sale of hthe store's new collection, which includes designers Notte by Marchesa, Nicole Miller, and Carolina Herrera Classics.
These evening wear designers are well-known among celebrity and high-profile clientele. Most recently, Octavia Spencer accepted the Academy Award for Best Supporting Actress for her role in The Help, wearing a gorgeous Tadashi gown. Along with Ms. Spencer, country singing sensation Taylor Swift is often seen performing in Theia's dresses.
"My evening gowns are fashion forward and perfect for any event; from your child's wedding to a work event or gala," said owner, Carine Krawiec. The evening wear designers join the ranks of other bridal couture houses such as Carolina Herrera, Marchesa, Monique Lhuillier, Angel Sanchez and others.
A variety of gowns from each designer will be available to buy off the rack, as well as custom order depending on size and color preference.
Carine's Bridal Atelier, Georgetown's premier bridal boutique offers brides an exquisite selection of high-end designer wedding gowns, and personalized customer. Carine also offers veils, accessories, and alterations.
Regular store hours are Monday 11:00 am to 6:00 pm, Tuesday through Friday from 11:00 am to 7:00 pm and Saturdays from 11:00 am to 6:00 pm.
All viewings are by appointment only.
Carine's Bridal Atelier is at 1726 Wisconsin Avenue. Tel: 202.965.4696