An Evening With Schoenberg and Kandinsky at The Phillips Collection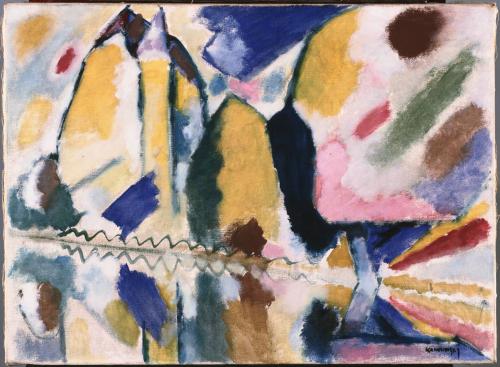 Enjoy an evening of art and music at The Phillips Collection on August 15, 2019 starting at 6:30 pm with Music and Migration: Postclassical Ensemble, The Reinvention of Arnold Schoenberg.
In the years preceding World War I, Arnold Schoenberg, Wasilly Kandinsky, and Ferruccio Busoni craved liberation. The result was non-tonal music and non-representational painting. As friends, Schoenberg and Kandinsky corresponded with one another through letters. Kandinsky wrote to Schoenberg in 1911, "In your works you have realized what I have so greatly longed for in music. Today's dissonance in painting and music is merely the consonance of tomorrow." Schoenberg responded, "Art belongs to the unconscious! One must express oneself directly! That which is inborn, instinctive!"
Explore the revolution in art and music, that Kandinsky and Schoenberg simultaneously plotted, in a program of letters, art, and music, including Schoenberg's own seething refugee response to Pearl Harbor, Ode to Napoleon, in which he exalts George Washington (standing in for FDR).
This performance is in conjunction with the Phillips's exhibition The Warmth of Other Suns: Stories of Global Displacement.
*/
Click here for tickets.
The Phillips Colection is located at1600 21st Street NW.