An Evening in Montefalco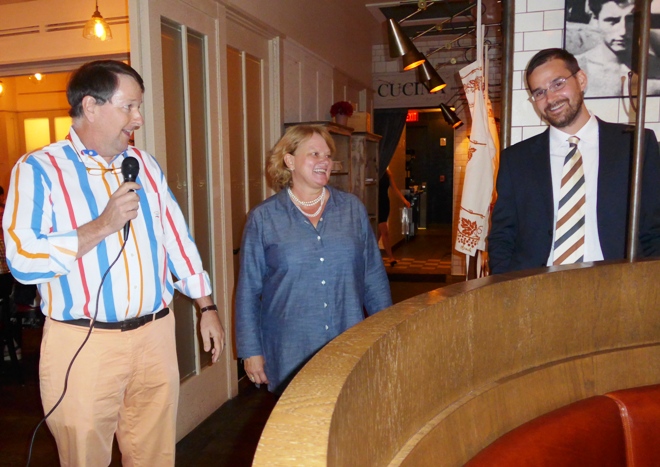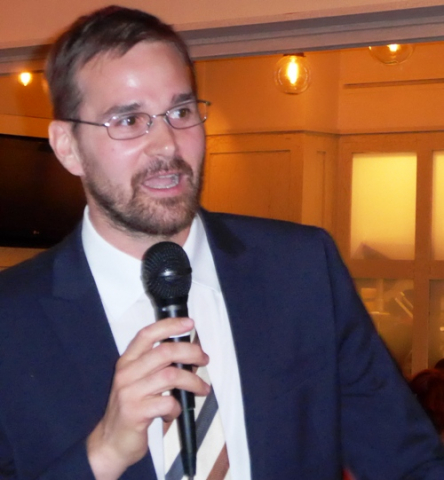 "When you look up Umbria in the dictionary, you'll likely see a photo of Pardi," explains Bill Menard. Alongside his wife Suzy, Bill introduced guest of honor Albertino Pardi at a very special Casa Luca dinner Sunday.
Pardi's family has been in the textile and wine businesses since 1919. The Menards, who own Via Umbria in Georgetown call themselves 'informal ambassadors for the splendors of Umbria' for good reason. With their emporio (re-opening in October), online shop, rental property and tours in Umbria, and wine and food classes, just about anything from the region makes its way here via the Menards.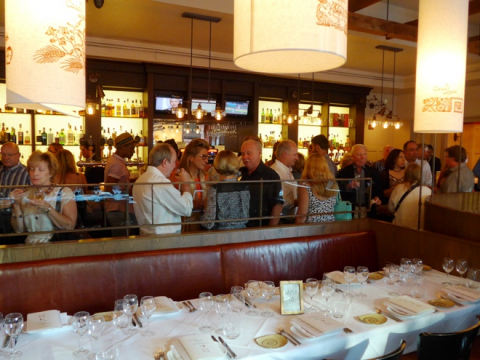 So it is with the great wines from the Pardi family winery, Cantina Fratelli Pardi, served at dinner alongside authentic dishes native to Umbria.
The Pardi story begins when brothers Alfredo (1880-1953), Francesco (1882-1965) and Alberto Pardi (1889- 1943) established the Cantina Fratelli Pardi.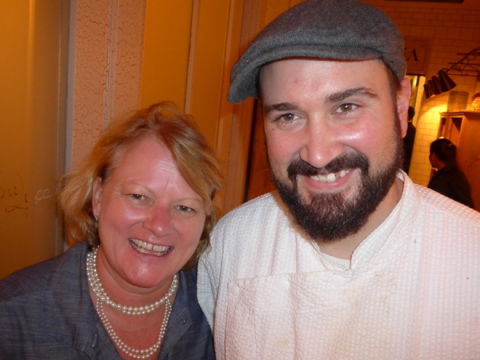 From 1919 to 1945, the brothers worked the grapes of their family vineyards by hand on the ground floor of the abbey of San Francesco in Montefalco. The Bianco, Rosso and Sagrantino Passito wines produced in this historic winery were marketed all over Italy, and the most prestigious buyer was the Vatican.
Albertino Pardi have been carrying on the traditions of their great-grandfathers'winery. With passion, Pardi explained how after World War II, the family decided to make wines exclusively with grapes grown on their vines.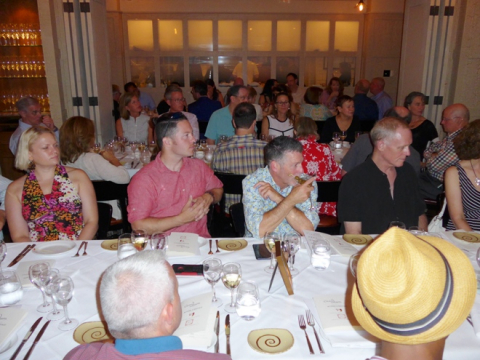 The entire restaurant was reserved for the party, and the lucky guests were treated to cocktails and appetizers before a lavish meal paired with the following wines:
Cantina Pardi, "Colle di Giove"Montefalco Bianco DOC (Grechetto,Trebbiano Spoletino, Chardonnay) Montefalco, Umbria, 2014
Cantina Pardi, "Spoleto"Trebbiano Spoletino DOC (Trebbiano Spoletino) Montefalco, Umbria, 2014
Cantina Pardi, Montefalco Rosso DOC (Sangiovese, Sagrantino, Cabernet, Merlot) Montefalco, Umbria, 2013
Cantina Pardi, Sagrantino DOCG, Montefalco, Umbria, 2011 Cantina Pardi, "Sacrantino"Sagrantino DOCG, Montefalco, Umbria, 2011
Cantina Pardi, Sagrantino Passito DOCG, Montefalco, Umbria, 2009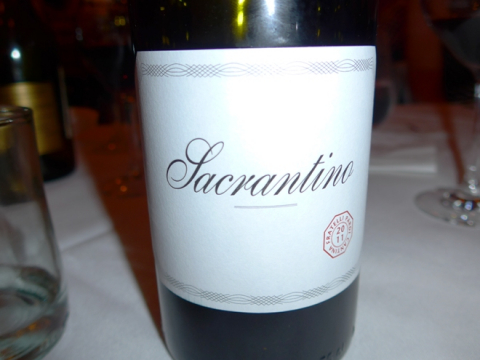 All of these wines are available through Via Umbria.