Style
|
November 1, 2023
|
An Evening of Indulgence and Inspiration
Peel Haus invites you to an exclusive event on November 9th.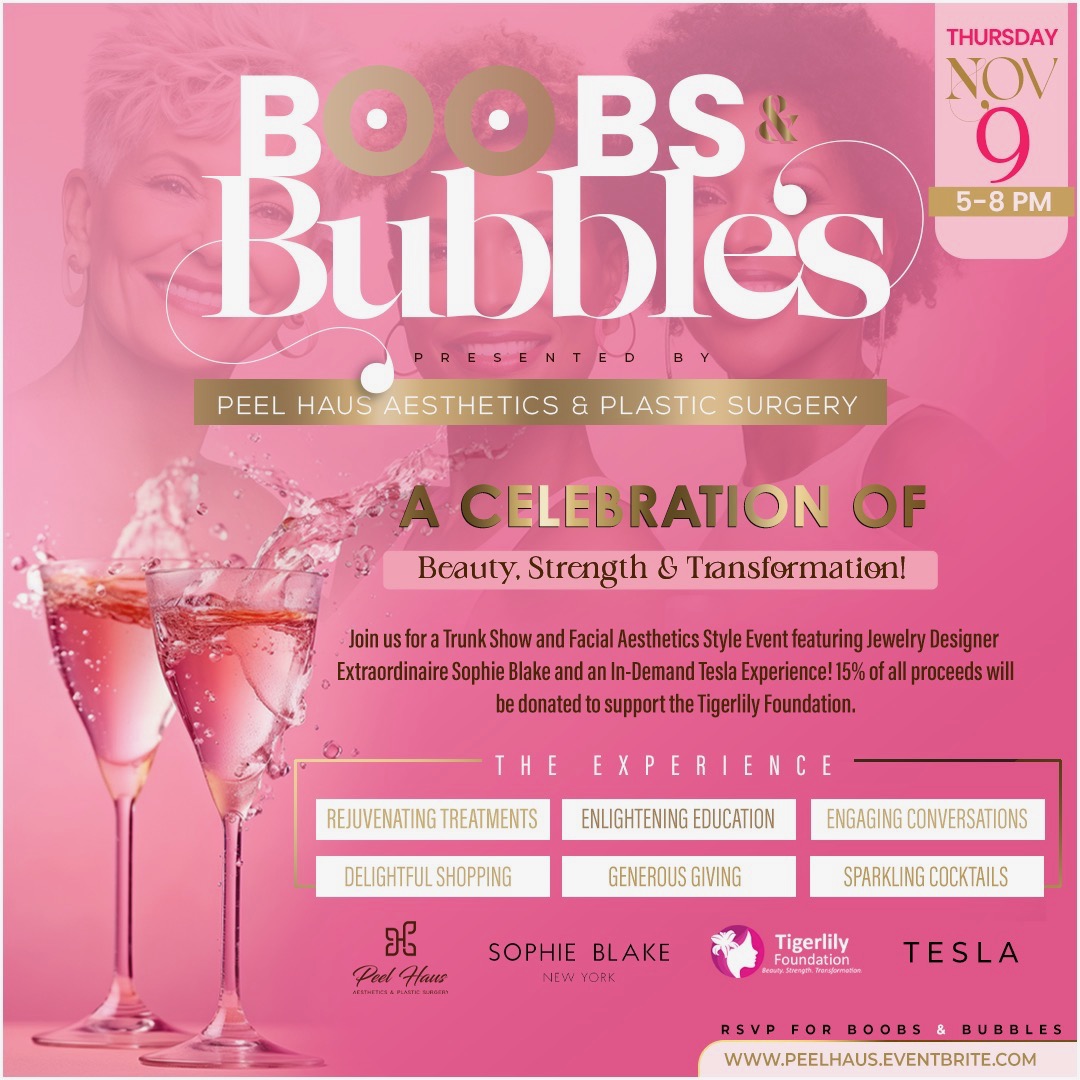 Peel Haus Aesthetics & Plastic Surgery cordially invites you to: "Boobs & Bubbles." This gathering is more than just an evening of elegance—it's a celebration of beauty, strength, and transformation, dedicated to educating, advocating for, empowering, and supporting young women before, during, and after their battle with cancer, in partnership with the Tigerlily Foundation.
Join them on Thursday, November 9, 2023, from 5:00 pm to 8:00 pm, for an unforgettable evening filled with elegance, innovation, and the spirit of giving.
Engaging Showcase:
Explore the exquisite designs of Jewelry Maestro Sophie Blake at our trunk show. Experience the allure of fine jewelry while immersing yourself in an interactive TESLA showcase, blending sophistication with modern innovation.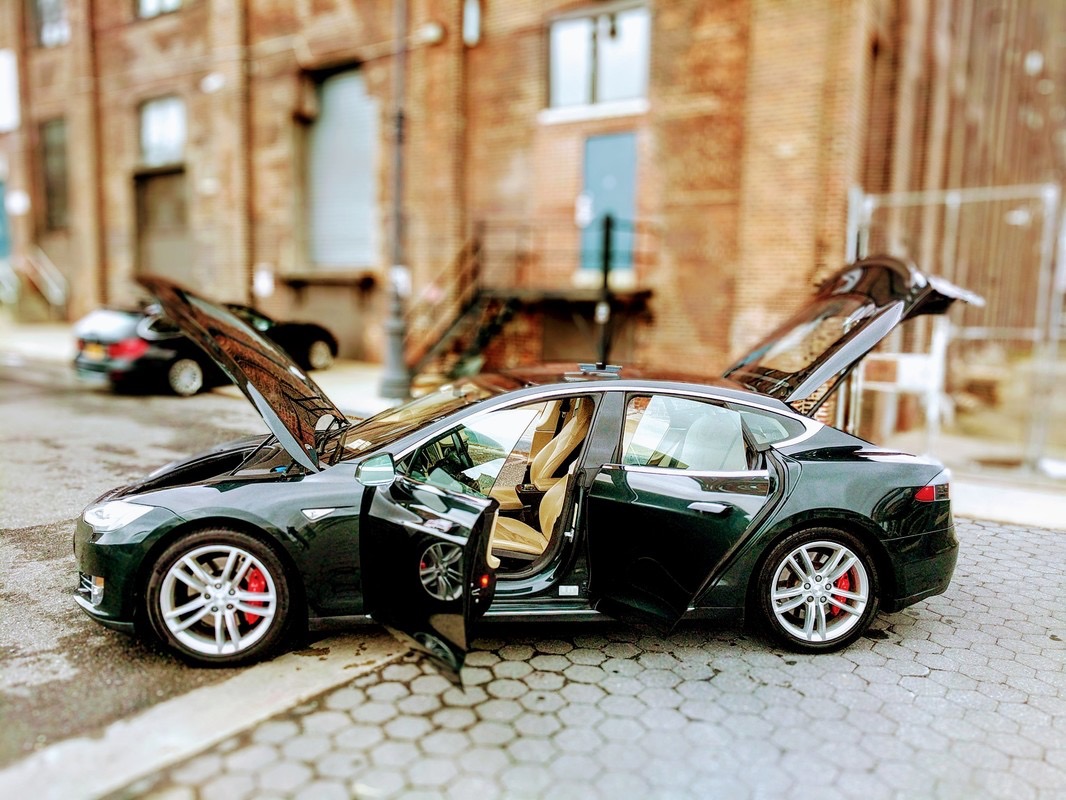 Pampering On-Demand Treatments:
Indulge in, or purchase a variety of treatments, including BOTOX®, Dermal Fillers, Chemical Peels, Hydrafacial™, and more. Their expert team is dedicated to delivering exceptional care and service, ensuring you feel rejuvenated while supporting a noble cause.
Support Breast Cancer Survivors:
They're proud to share that 15% of all proceeds from this event will be donated to the Tigerlily Foundation, aiding their mission to support and empower breast cancer survivors.
An Evening of Elegance and Generosity:
Enjoy enlightening education, engaging conversations, delightful shopping, and generous giving. All this while relishing light refreshments and sparkling cocktails, creating an ambiance of warmth and camaraderie.
By attending "Boobs & Bubbles," you're not only treating yourself to an evening of elegance and rejuvenation but also contributing to a cause that supports the strength and resilience of breast cancer survivors.
Come and be a part of this extraordinary evening at Peel Haus Aesthetics & Plastic Surgery as they unite to celebrate beauty, strength, and transformation, and show support for those fighting the battle against breast cancer.
RSVP now for an unforgettable evening of giving, indulgence, and empowerment. Together, let's make a difference!


Kindly RSVP here.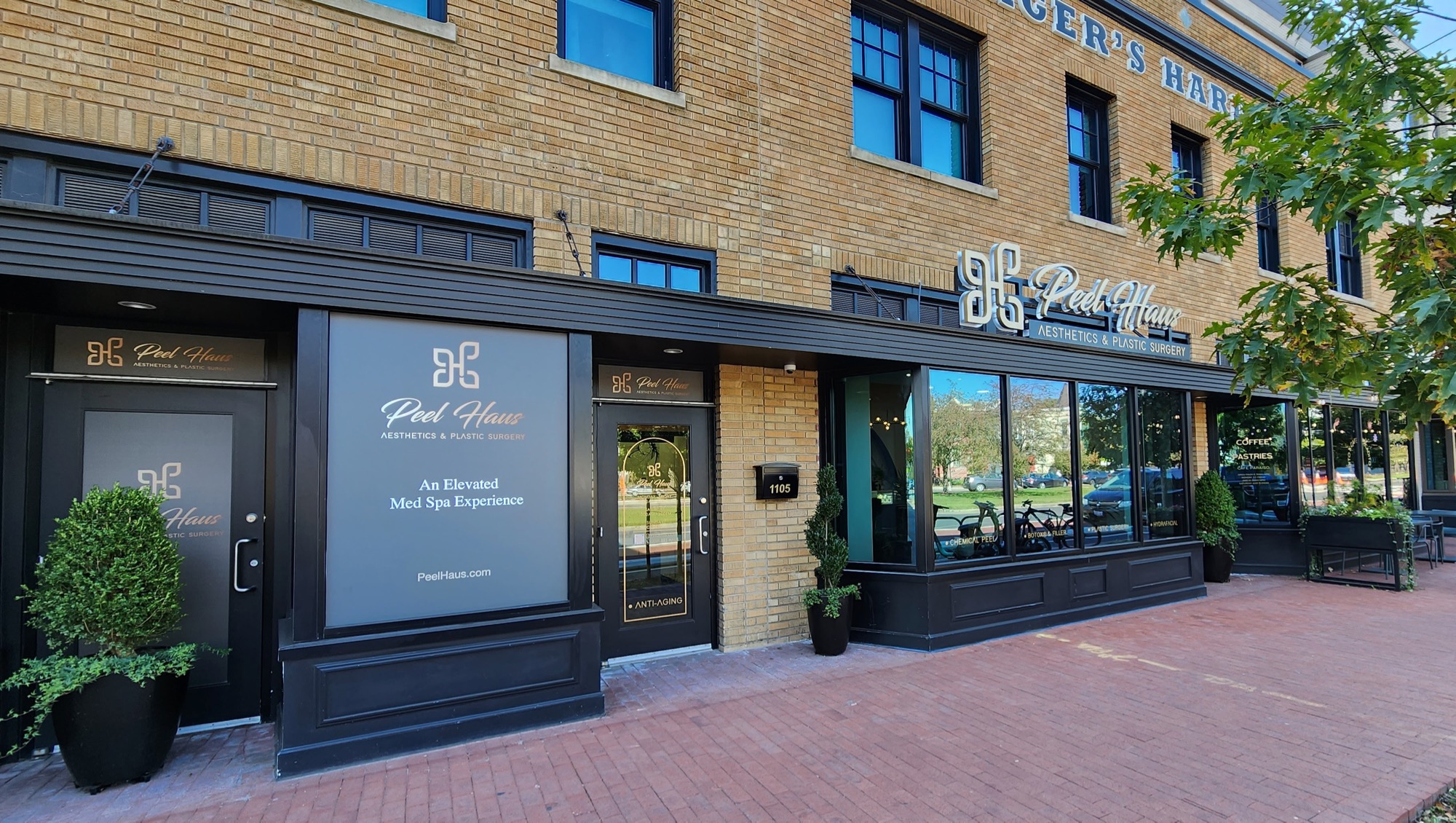 Peel Haus Aesthetics & Plastic Surgery is located at 1105 Pennsylvania Avenue, SE.