An Evening with Chefs Eric Ripert and Anthony Bourdain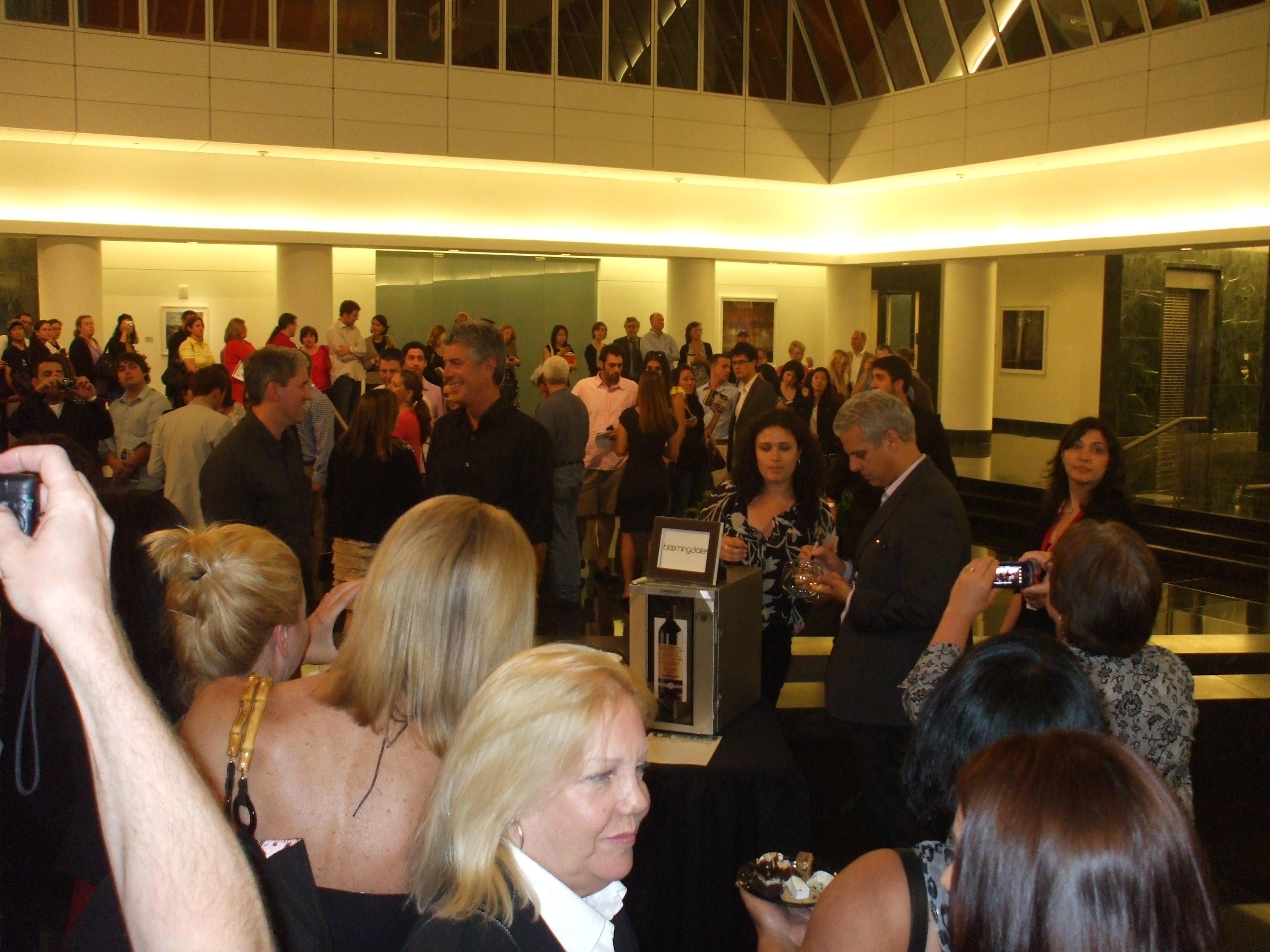 The Warner Theater was full of foodies, travel TV enthusiasts and fans on Friday night as internationally known Chefs Eric Ripert and Anthony Bourdain joined MIX 107.3's Tommy McFly for an evening of unscripted talk of adventures in the kitchen and out, behind the scenes stories and the occasional kitchen tip.
McFly, the perfect host, deftly led the chefs through a talk-show like 90 minutes of often amusing anecdotes including how the two met, their mutual love of The Rolling Stones, wrecking havoc on their respective television networks in their choice of content and production and their opinions on other TV food personalities.
While most of the conversation was light, there were some serious and even poignant moments. Both chefs offered opinions on the foie gras controversy, pointing out that there is misinformation being circulated about the treatment of these animals as they are sourced in the Hudson Valley, noting that "an unhappy animal yields bad food" and that they are advocates of humane treatment. Bourdain, who was caught in Beirut during unrest, was greeted by one of the Marines that evacuated him who presented a token from those troops Both men also shared their devotion to their families. Bourdain offered this advice to an audience member about to embark on the opening of his first restaurant: "Figure out who you are; what you do best; and do it relentlessly."
Following the presentation hundreds of guests joined the chefs at an after party which included a silent auction, confections by Pastry Chef Josh Short of Buzz Bakery in Alexandria and long lines of fans waiting to personally greet the chefs who were gracious in signing autographs, chatting and posing for photos.
Ripert is returning to New York Saturday to cook for the Dalai Lama. NO RESERVATIONS is traveling to Baltimore, MD on Saturday, May 22nd, offering another opportunity to catch the chefs locally.
Image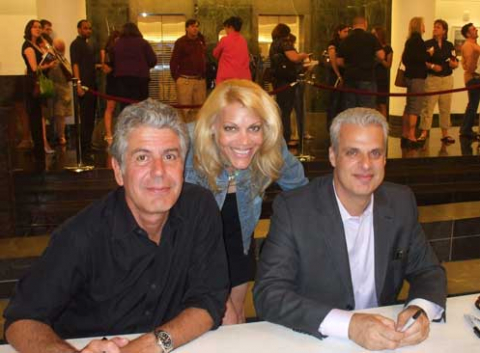 Chef Anthony Bourdain, Wendy Gordon & Chef Eric Ripert
Image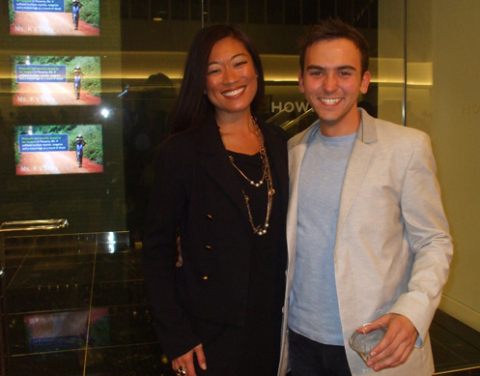 Pamela Sorensen of Pamela's punch and MIX 107.3's Tommy McFly