Evans support Fenty, again?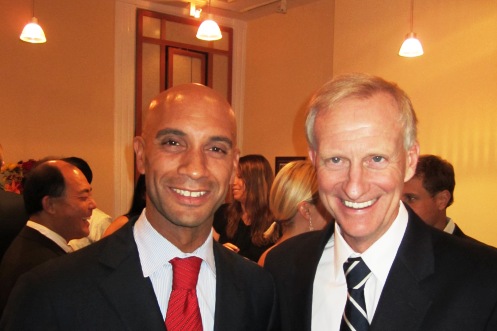 Politicians are not known for their sense of humor, much less for spontaneous comedy, but that's what former Mayor Adrian Fenty and current Ward 2 Councilmember Jack Evans pulled off on Thursday evening at the fundraiser for Evans at Fenty's Dupont Circle law offices.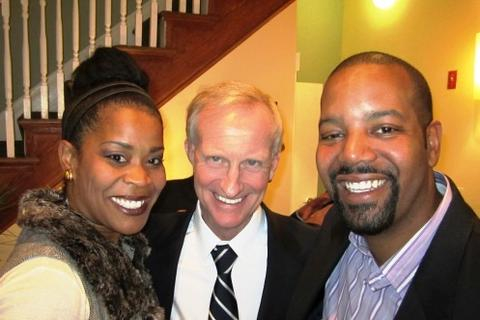 It started with Fenty's telling the audience that Evans was his "solid partner and legislative leader" – for affordable housing, closing homeless shelters, on the budget and for education reform. And Fenty said, very much tongue-in-check, that Evans was "one of my biggest supporters when I first ran for the City Council" and "I became mayor with Jack's support." (Note: Evans supported Fenty's opponent in both races.)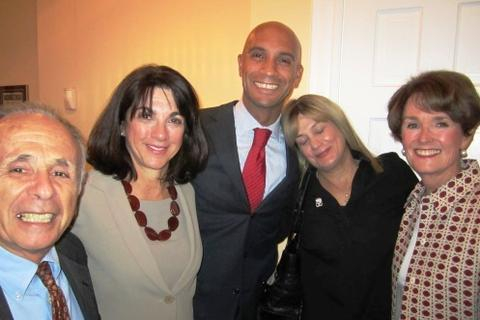 But Evans was not be outdone. Interjecting that the two did have breakfast the morning Fenty won for mayor, he added, much to everyone's amusement, that "the only election you lost was the one I supported you in."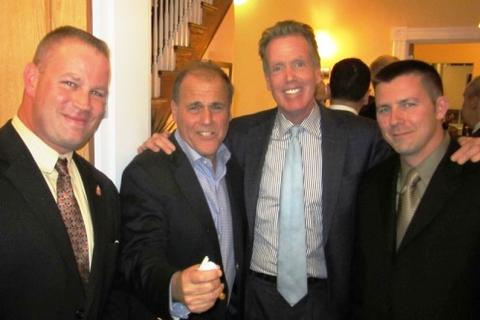 The exchange set the tone for the evening – happy to be there to support Jack, serious about the city. Joining host Bruce Klores were commentator Mark Plotkin of WTOP, former Councilmember Jim Nathanson, leading trail attorney Jack Olander, former chair of the Alcohol Beverage Control Board Charles Brodsky, businessman Phinis Jones, Edward Smith, president of the Fire Fighters Association of D.C., Gary Cha, owner of Yes! Organic markets, Tina Ang of Manett law firm and Nationals Vice President Gregory McCarthy.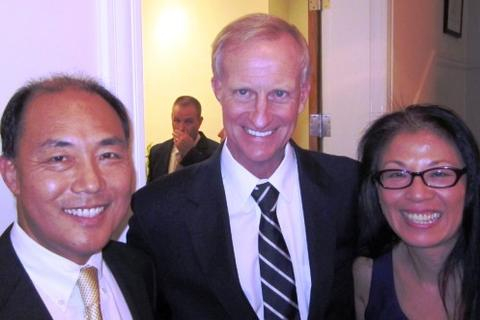 In his remarks, Evans lauded Fenty for his "impatience, wanting to get things done, yesterday," whether it was rebuilding parks, repaving streets, building buildings or reforming agencies. He singled out two Fenty appointees, Michelle Rhee at schools and Cathy Lanier as MPD chief, for special praise. The latter, an "out of-the-blue" pick and kept by Mayor Gray, is leading the police department and the city to a 42-year low in homicides.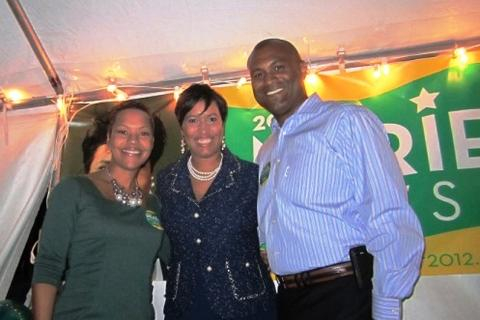 It was a busy political night in northwest. A few miles north of Dupont Circle, Councilmember Muriel Bowser held her reelection kickoff. Picked by Fenty to succeed him in Ward 4, she spoke to a crowd of over 150 gathered in the back garden of a magnificent 16th Street mansion. "You sent me down there to get ahead of the line," she said, "to make sure Ward 4 gets what it wants."