Evans proposes cut in parking meter rates and enforcement hours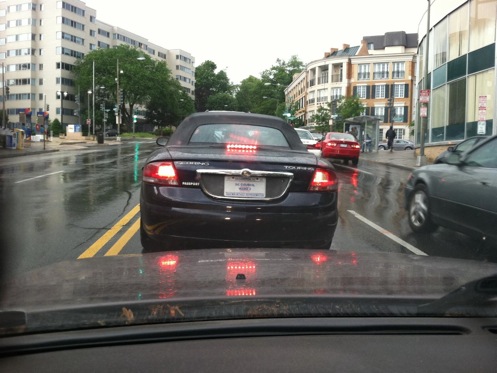 As part of a larger effort to respond to D.C. residents' complaints as well as local small businesses and the jobs they create, Councilmember Jack Evans is calling for reduced parking meter rates and hours of enforcement in some the District's busiest neighborhoods in budget negotiations that continue Monday.
Evans' finance committee on the Council approved a measure that would roll back parking rates and collection hours. If the measure passes, it would reverse controversial parking meter and enforcement increases imposed by Mayor Adrian Fenty that Mayor Vincent Gray and Council Chairman Kwame Brown campaigned against.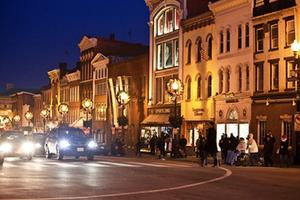 Starting in early 2010 in areas like Georgetown, Van Ness, Tenleytown and Friendship Heights, downtown and Chinatown, drivers have had to carry bags of quarters to fill meters with change until 10 pm.
Under Evans' proposal, the meters would stop collecting at 6:30 pm. He would also change the rates back to the 2009 level when 15 minutes still cost one quarter. Now a quarter buys just 7 1/2 minutes at many District meters.
Evans said the increased meter rates and enforcement hours have had an especially harsh impact on restaurants, which have suffered during the recession with record-low margins. "Wherever I go, the owners come over to me to complain," Evans said. "Their customers go to a restaurant, sit down to eat, and come back to their cars to find a parking ticket. They're furious: 'Why am I getting a $100 ticket on a Tuesday night?' The feedback from the restaurateurs is that people don't come back." During the Fenty administration, new systems with credit-card and phone payment systems were installed in some areas. "But I don't know that this administration is still moving in that direction," Evans said.
Some councilmembers say the new meter rates should be maintained to encourage the use of public transportation. "[Councilmember] Tommy Wells can ride his bike to the Safeway. Someone else can take Metro. But I have three kids," Evans said. "I can't do that. The truth is, there is a large segment of District residents for whom that scenario is not feasible."
Evans said the higher parking rates raise about $5.2 million for the city. He said he has identified funds to make up the difference.
Lost business and business tax revenue in the District due to parking enforcement harassment is also an issue, Evans said. "The Mayor and the Chairman said they support small businesses during their election campaigns, but that rhetoric needs to be backed up in reality."