Evans proposal would designate Percy Plaza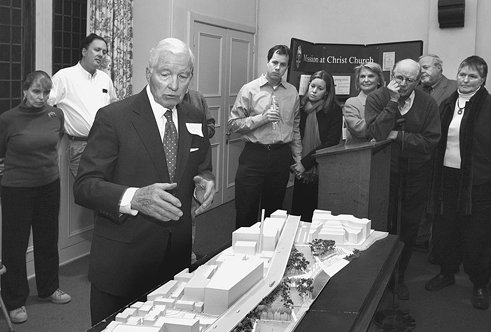 By Brady Holt Current Staff Writer
When U.S. Sen. Charles Percy lived in Georgetown, he was one of the community leaders pushing for the establishment of riverside parkland in the neighborhood. Percy organized support for a park, he solicited donations, and he and his family gave generously from their own pockets.
Percy died at age 91 in September, just days after the last phase of the much-delayed Georgetown Waterfront Park was completed. Ward 2 D.C. Council member Jack Evans is now advancing a long-planned measure to ceremonially rename the intersection of Wisconsin Avenue and K Street — the park's entrance — in Percy's honor.
Robert vom Eigen, president of the Friends of Georgetown Waterfront Park, said his group first proposed the idea of the "Senator Charles H. Percy Plaza" four years ago, getting positive feedback from Percy's family and from Evans.
Image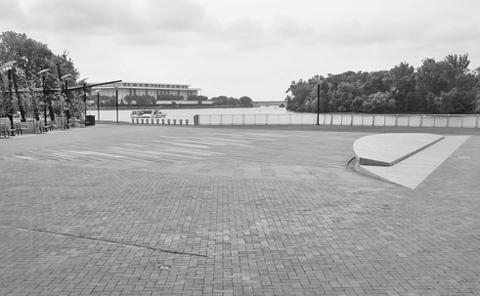 "We all thought that the senator's contribution was very significant to the development of that park," vom Eigen said. "It gave us some credibility — it helped build consensus that it was worthy of public and private investment."
Percy, a Republican who represented Illinois from 1967 to 1985, spent years as chair of the Georgetown Waterfront Commission, the precursor to today's friends group. Under Percy, the group studied possible park layouts and raised a significant chunk of the $11 million the park ultimately cost, using a mix of private, D.C. and federal funding sources.
"The senator's role was important and we wanted to honor him, and this was a way to do it," said vom Eigen.
If approved by the D.C. Council, the ceremonial plaza won't be the first honor of Percy's work on the park.
In 1998, the Citizens Association of Georgetown gave him its Capt. Peter Belin Award, "in recognition of the hard work and long hours that the senator has put into this effort and for his ability to keep us all focused on the long-term goal of restoring our waterfront," then-president of the association William Cochran said at the time.
Evans introduced the Senator Charles H. Percy Plaza Act of 2012 last month, and it was referred to the council's Committee of the Whole. The Georgetown advisory neighborhood commission is set to discuss the bill at its meeting Monday.
This article appears in the March 28 issue of The Georgetown Current newspaper.