Evans, Cheh Discuss Wisconsin Avenue Traffic at ANC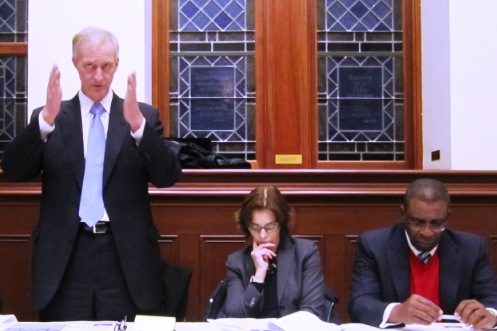 Councilmembers Jack Evans and Mary Cheh, along with Director Terry Bellamy of the District Department of Transportation, led a lively discussion at Monday's Advisory Neighborhood Commission 2E meeting on the pros and cons of the new traffic pattern on Wisconsin Avenue in Glover Park. The new pattern results from the DDOT project to improve the streetscape and pedestrian safety and accessibility and includes wider sidewalks, improved street-lighting, safer pedestrian crossings and calmer traffic.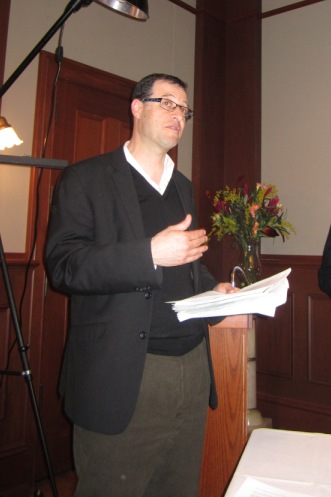 Evans led off the discussion by stating that northbound traffic has become a "traffic nightmare," particularly from the Safeway at 34th Street to above Calvert Street. He said this is because northbound traffic has only one lane, while southbound has two. Moreover, northbound traffic is subject to virtual stoppage by any one of five perfectly legal vehicle actions: 1) taxis picking up or dropping off, 2) cars parking, 3) buses no completely pulling to the curb and 5) and cars stopping for pedestrians while turning into Whole Foods.
Cheh, who chairs the Council committee that oversees DDOT, announced a May 1 hearing to bring together all the data and analysis and all the parties while "people might settle down" as they adjust to the changes, including the additional enforcement she has asked for.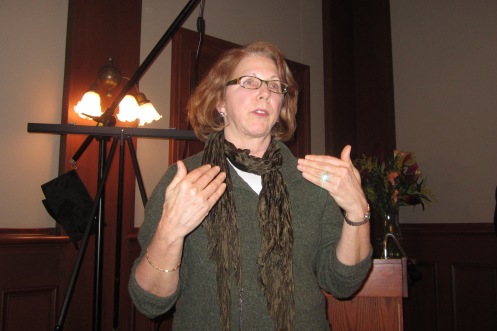 Joe Sternlieb, head of the Georgetown Business Improvement District, also pushed for greater enforcement, including immediate towing. He fears that potential patrons will start to say "let's not go to Georgetown tonight, let's go to Bethesda."
Other speakers pointed out that spillover traffic has naturally moved to alternate, largely residential routes, such as 37th Street and Tunlaw Road.
Speakers in favor of the new pattern included Jackie Blumenthal, of ANC 3B. "We're pleased where we're headed..."let's see how it works out," she said. Ken Archer added that since the improvements, he and his children ae spending more time at the Guy Mason recreation center and on Wisconsin Avenue, including spending more money with the local businesses.
DDOT's Bellamy committed his agency to continue "looking at all solutions" and bring recommendations to the May 1 hearing. "Our goal is to continue to stay on top of this project."