Evans Campaign Stages Rally at 14th Street HQ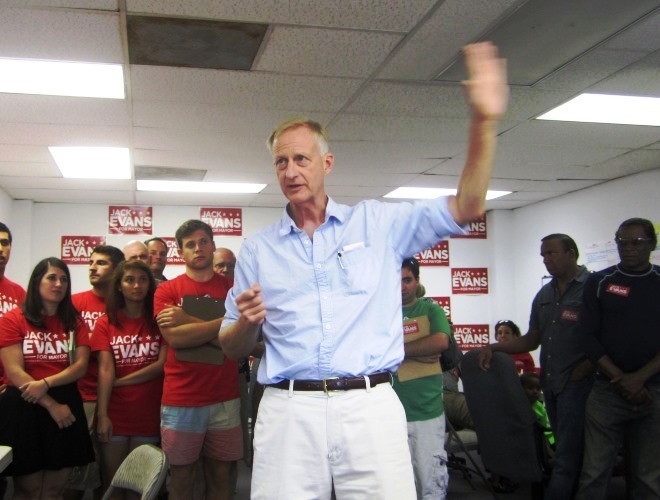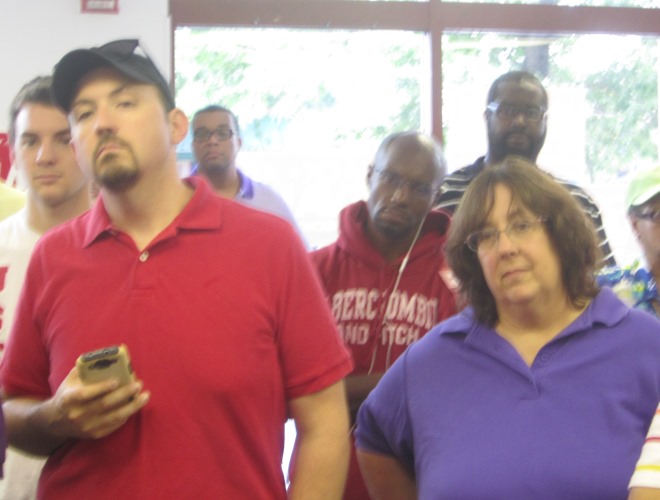 Jack Evans' mayoral campaign gathered the troops on Saturday at his 14th Street HQ, just north of U Street. What was a riot corridor in 1968 is now one of the District's most thriving residential and commercial neighborhoods and strong support for Evans' message that the city's economy and finances are in very good shape.
The diverse crowd of over 75 enthusiastic supporters spilled out onto the sidewalk, enjoying the warm weather and political atmosphere, including a cook-out, a raffle and sign-up sheets for posters and canvassing.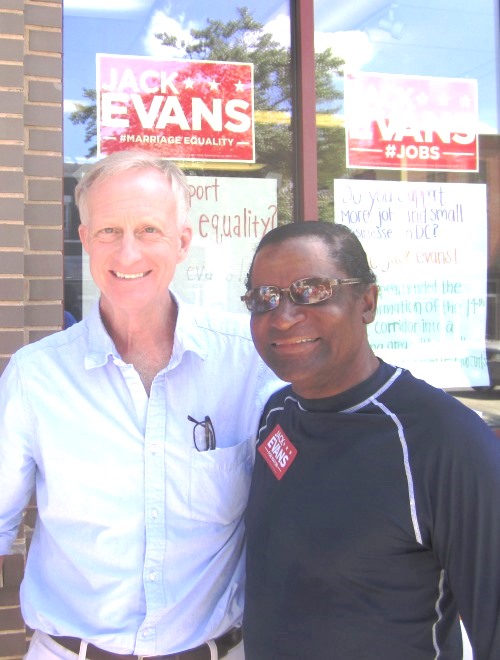 In his short, well-delivered talk, Evans pointed to the key role he played pushing for the Verizon and Convention Centers and Nats Park and that no one has created more jobs than he has.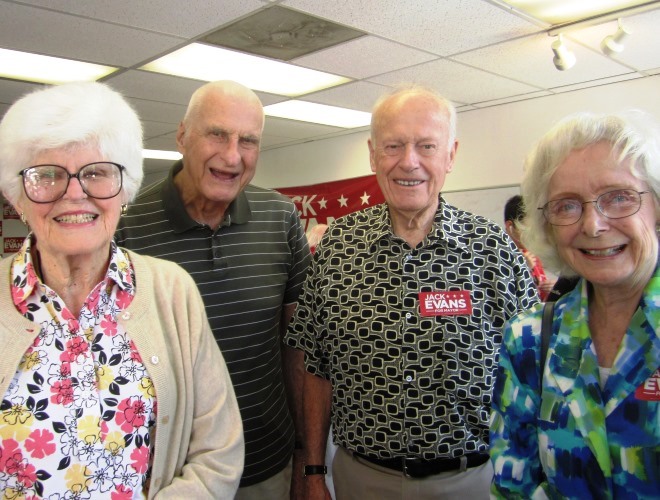 "We can make this city work for everyone," he said, with the top problems being education, jobs, crime and affordable housing and he is the best prepared to tackle them all. "People know who I am and generally like me," he added, referring to what people say when he knocks on their door.
Also in the crowd were fundraiser Kerry Pearson, pollster Diane Feldman and reporters Tom Sherwood of NBC4, WAMU, and Mike DeBonis of The Washington Post.