Evans calls for U.S. Attorney to investigate mayoral controversies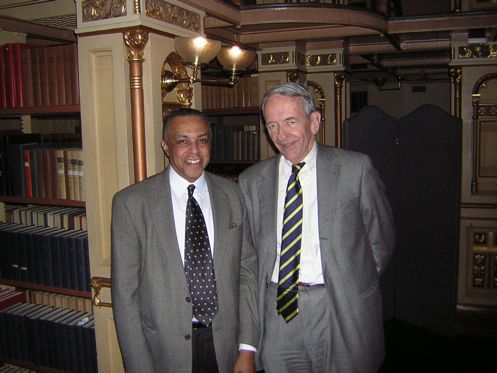 Councilmember Jack Evans is calling for the U.S. Attorney's office to investigate recent controversies involving Mayor Vincent C. Gray (D) and appointee Sulaimon Brown, who was recently dismissed from his $110,000-a-year position with the D.C. Department of Health Care Finance before alleging that Gray campaign aides gave him cash payments in exchange for his support during the mayoral campaign.
While Gray in a Sunday press conference asked for an investigation by the city's Inspector General Charles Willoughby, Evans says the IG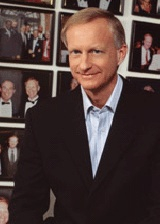 does not have the requisite independence to handle the matter. "The Attorney General and the IG are functions of the D.C. government," Evans told The Georgetown Dish. "I think we need an independent investigation to get to the bottom of this. And do it quick," he said.
Councilmember Mary Cheh said recent controversies involving Gray and Chairman Kwame Brown's leasing on the city's tab of "fully-loaded" Lincoln Navigators could harm critical budget talks which start in three weeks. "I personally am demoralized by all these mini-scandals," she said. "We have all these things to work on, and people might lose confidence in us. This is the worst time, when we're going to have to make some hard choices."
But Cheh said the Sulaimon Brown scandal is not life-threatenting to the Gray administration. "It may be tawdry," she said. "But it's not going to bring down a government."
Cheh said she hopes IG's office can move quickly enough. "The only thing I don't like about the IG's office -- they take too darn long." In 2009 Cheh asked for an IG investigation of a controversial Fenty administration donation to the Dominican Republic of a District fire truck. The status of the investigation -- two years later, Cheh said -- is a report "to be forthcoming."
Former Gray campaign chairman Lorraine Green, who has denied any wrongdoing in the Sulaimon Brown affair, abruptly resigned from her role as a senior human resources executive at Amtrak Friday. Evans will chair a hearing March 16 to consider Green's appointment by Gray to be Chairperson of the Washington Convention and Sports Authority Board of Directors, the entity that controls the Convention Center, National's Park and RFK Stadium.
"At a time when the city is struggling to balance its budget and show Wall Street and the new Republican Congress that we are acting responsibly, these revelations have done nothing to bolster the District's image," Evans said in a recent newsletter to consituents. "Let's hope that the events are one time lapses in judgment and are not repeated."
"The District cannot afford to once again become the butt of late night television jokes," he said.