E.T Screening in Rose Park Sept 20th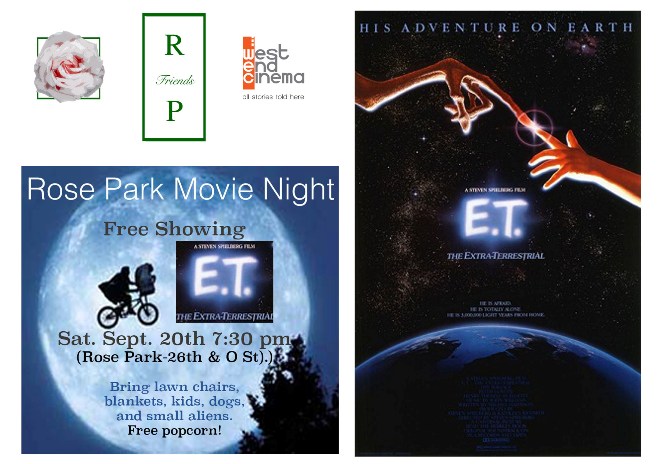 Friends of Rose Park's August movie was postponed due to rain, and will now be shown this Saturday, September 20th in Rose Park at dusk (7:30pm) Free Movie Night in Rose Park!
E.T., The Extra-Terrestrial
September 20th at 7:30pm
Rose Park at 26th and O Streets
Free Movie Popcorn!
Bring your picnics, blankets, and chairs and join us for this fun community event!