Essential for All Election Campaigns: The Essential Danby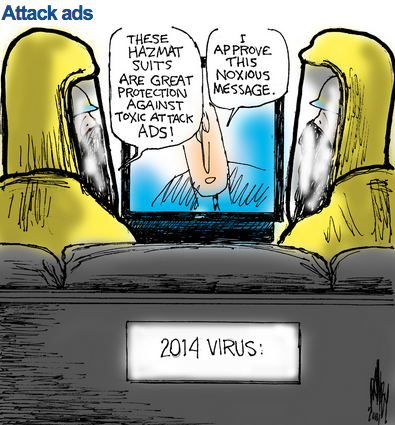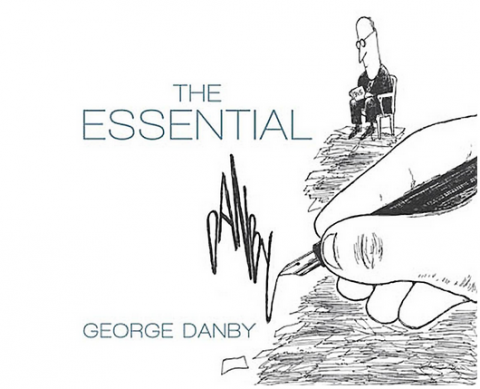 Crabby. Cross. Out of sorts.
With negative ads flooding the airwaves, firehoses of money scattering more voters away, the American electorate has been irritated. And/or discouraged. And/or hiding in the basement.
Guess what America, Campaign 2016 starts today. Help!
Enter George Danby, an equal-opportunity offender who uses cartoons to poke, pierce and parody the political class. His new book, The Essential Danby, is a beautiful album of wry to wicked cartoons aimed at politicians from the presidential to the parochial, from D.C. to Bethesda to Bangor – where Danby has been a cartoonist for the Bangor Daily News since 1986.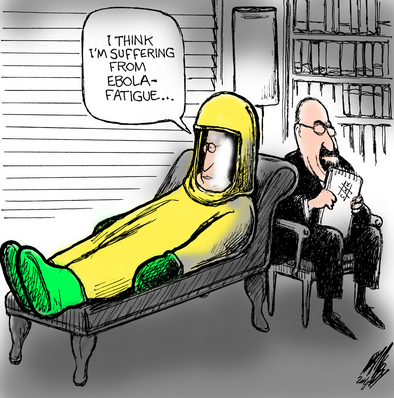 From ABSCAM to Obama, Danby's keen eye and active pen miss very little. Now, with the release of The Essential Danby, political junkies have the opportunity to enjoy his prism on the polity as well as to trace the development of a true political artist.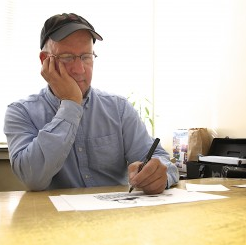 In the book's foreword, U.S. Senator Angus King (I-ME) describes how he was influenced as a boy by the cartoons of Herblock of The Washington Post. "Herbock's merciless images of Richard Nixon with hooded eyes, dark stubble, and generally evil demeanor" as King remembers, "often…captured the issue of the day more memorably than any story."
King continues, "Now, one might jump to the conclusion that as an active Maine politician, I readily agreed to write a glowing foreword for this collection of George's work in hopes of avoiding his sharp pen at some point in the future – and one would be right. But he is really good," King writes. "George has an uncanny knack, essential to the cartoonist's art, of getting to the essence of the matter in a way that's memorable, accurate, and usually funny (if being the butt of a joke published in the state's largest daily newspaper is your idea of funny)." Keep the book in a handy place for all the campaigns and daily drama to come.
The Essential Danby, published by Islandport Press, is available (and a great holiday gift for news junkies) here.