The Envelope Please...Restaurant Association of Metropolitan Washington Presents the 28th Annual RAMMYs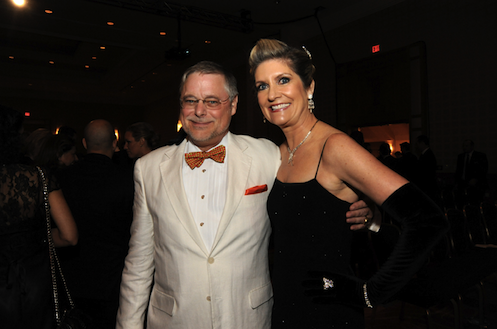 The 28th annual RAMMY awards, The Restaurant Association of Metropolitan Washington's own 'Oscars of restaurants,' took place Sunday evening at the Marriott Wardman Park.
Over 1500 industry guests, sprinkled with D.C. Councilmembers and Mayoral hopefuls like David Catania and Vincent Gray, donned their most glam 40's era attire to celebrate this year's
Casablanca-esque awards theme, "We'll Always Have Restaurants." Award nominees and recipients are selected by a panel of food writers, educators and industry professionals, with several categories presented to the public for popular vote.
Among the evening's more engaging moments were the presentation of the Duke Ziebert Award to WTOPs Bob Madigan (shown right) and comments by Chef of the Year Award winner Scott Drewno of The Source, who gleefully exceeded the 30 second comment constraints with a sometimes amusing, sometimes touching speech thanking family, colleagues, mentors and throwing a nod of respect to his fellow category nominees.
The ceremony and celebration was formatted differently this year from those gone by, after various challenges from heat to, surprisingly, cuisine, came to a head at last year's event when
complaints about excessive heat and sound quality, among other issues, caused not so quiet discomfort among the community. The new structure featured the awards ceremony in a ballroom format where winners' speeches could be heard in a comfortably temperature controlled room, followed by a buffet dinner with food that was fresher, livelier and more in tune with the palate of the attendees. Perhaps the ceremony's MC, Sue Palka, (left) summed it up best in her concluding remarks of the evening stating "I think this is the beginning of a beautiful friendship."
The 2010 RAMMY AWARD WINNERS
Duke Zeibert Capital Achievement Award Bob Madigan of WTOPWHERE MAGAZINE Visitors' Choice Award Capital Grille2009 RAMMY Honorary Award The Monocle on Capitol Hill
Joan Hisaoka Associate Member
ProChile/Wines of Chile
Restaurant Employee Adolfo Cajchon - Seasons, Washington, D.C.Restaurant Manager Mark Politzer - Bourbon Steak, Washington, D.C.
Fine Dining Restaurant 2941, Falls Church, VARising Culinary Star Nicolas Stefanelli - Bibiana, Washington, D.C.Best New Restaurant Birch & Barley, Washington, D.C.Power Spot (public vote) BLT Steak, Washington, D.C.Neighborhood Gathering Place (public vote) Cork Wine Bar, Washington, D.C.Upscale Casual Vermilion, Alexandria, VAHottest Restaurant Bar Scene (public vote) Birch & Barley/Churchkey, Washington, D.C.Pastry Chef Anthony Chavez - 2941, Falls Church, VABeverage/Mixology Program PS7, Washington, D.C.Wine Program Proof, Washington, D.C.Favorite Restaurant (public vote)
CoCo. Sala, Washington, D.C.
Image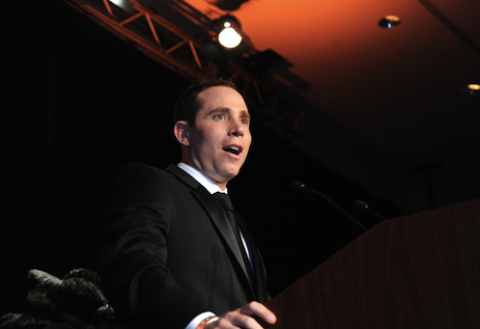 Mark Politzer, Bourbon Steak, Restaurant Manager of the year (by Neshan H. Naltchayan)
Image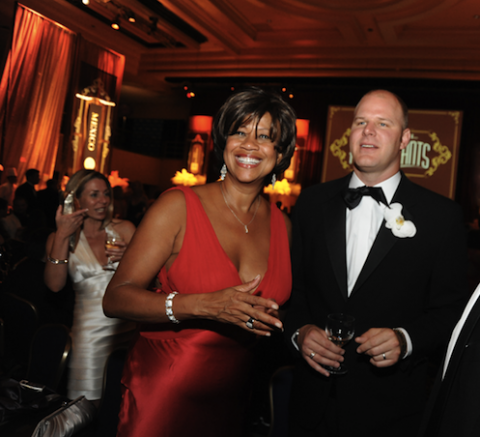 The Newseum's Pam Galloway-Tabb with Chef of the Year winner, Scott Drewno of the Source by Wolfgang Puck (Neshan H. Naltchayan)
Image
Darlene and Allan S. Horlick, President & GM of WUSA9
Image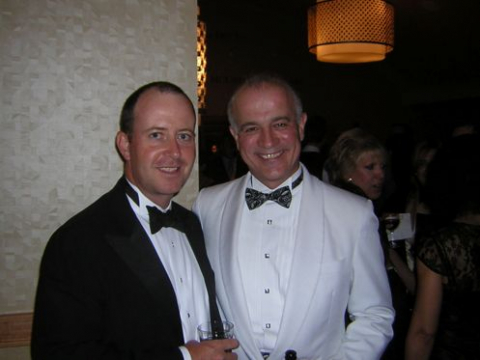 Chef Geoff Tracy with David Moran, Managing Director, Clyde's & Old Ebbitt Grill
Image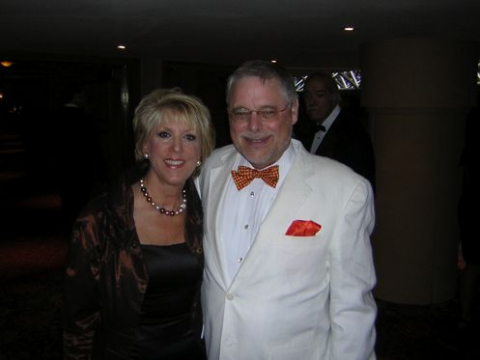 PR star Jill Collins with her date, honoree Bob Madigan
Image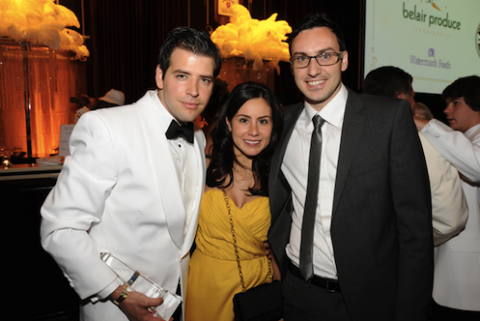 Rising Culinary Star Award recipient, Nicolas Stefinelli of Bibiana, Rommanett Stefinelli and Francesco Amodeo, also of Bibiana (Neshan H. Naltchayan)
Image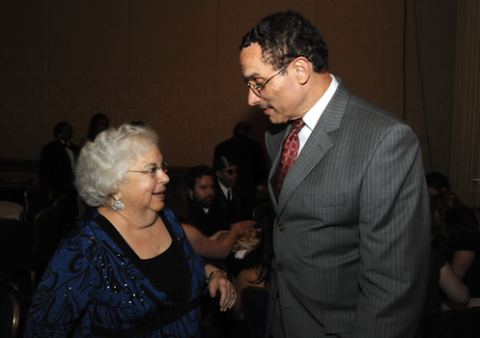 Former Washington Post legend Phyllis Richman offers advice to popular Mayoral candidate Vincent Gray (Neshan H. Naltchayan)
Image
Barbara Martin and Jayne Sandman of Fingerprint DC