Eno Wine Room Delights the Senses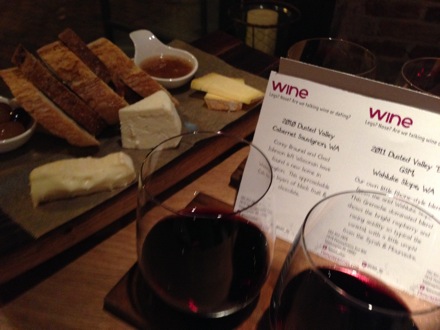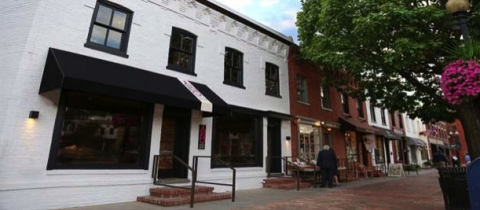 Eno Wine Room is a welcome addition to Georgetown's food scene, and the only of its kind in Georgetown. A real feast for the senses. Upon entering, I felt a cozy, warm atmosphere. Situated between the Four Seasons - Eno Wine Room's partner - and Bridge Street Books, just a few blocks' walk from my Georgetown home, it felt exciting to have a new and inviting wine room to visit on a cold winter day.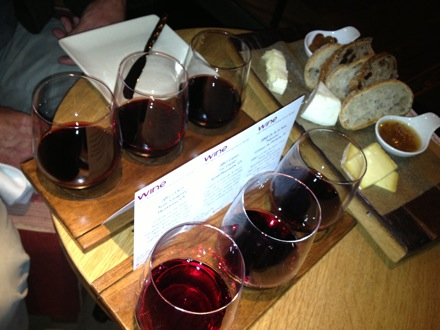 I was lucky enough to snag a window seat with a friend, while we watched the first snow flakes of the season and the rustling of the leaves outside. And, as Ray Charles sang... baby, it was cold outside, it was delectably warm inside. The smiling and helpful servers, chic diners of all ages, exceptional wine, cheese and accompaniments pleased the soul and the palate in a way that felt exilarating for a neighborhood haunt.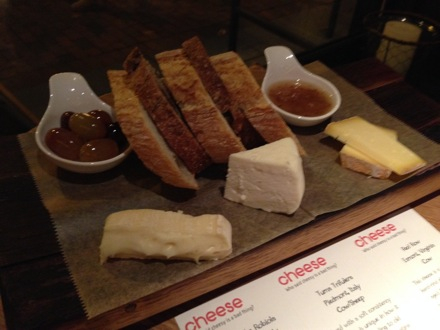 We chose two flights of wine - 3 small servings each in beautiful glassware - labeled with a name and description when served. It was a delight to gain an understanding of domestic and foreign wines and to try three each - sharing six altogether between the two of us. My favorite being a 2010 Dusted Valley Cabernet Sauvignon, WA.
A flight of cheeses was also labeled, my favorite being a ripe and creamy stlyle, Langhe Robiola, with perfectly matched jam and Eno's amazing "pickled grapes" (see recipe below). Raisin bread and crusty bagettes were served on the rustic yet elegant wooden cheese boards.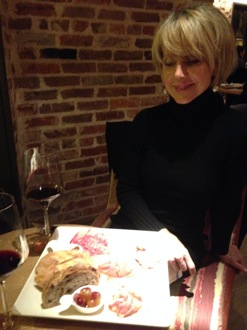 Eno Wine Room's Pickled Grapes
2 quarts red grapes1 quart champagne vinegar1/2 cup mustard seeds3 cups watercinnamon stickbay leafblack peppercornssugar to taste
Place water, vinegar, sugar, mustard seeds, bay leaf, cinnamon stick and black peppercorns in a pot. Bring mixture to a boil. Alow mixture to cool then pour over grapes. Allow grapes to pickle for 24 hours before using.
Since Citronelle closed, I sorely missed its casual cafe upstairs, the cozy and comfortable room where I could enjoy excellent wine with small plates, and perfect service. I'm thrilled to say Eno Wine Room is a fine substitute, and my new home-away-from-home!