Enjoy a Repast Al Fresco with Nauti Foods While Exercising on the Water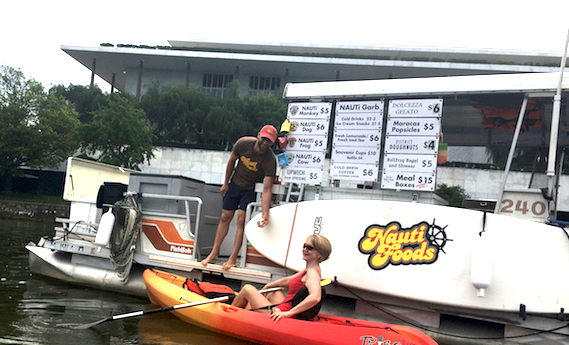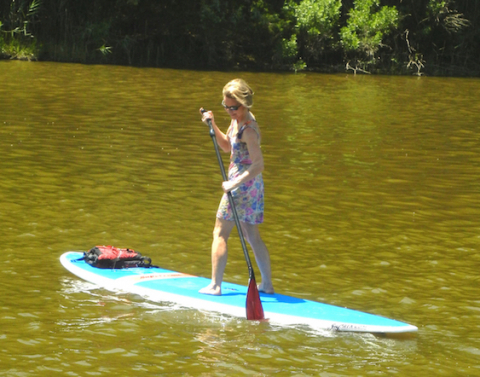 Running into (literally!) the Nauti Foods floating food truck is something I look forward to when I'm kayaking or stand-up-paddle boarding on the Potomac. The experience is as surreal as it is imaginative. I couldn't believe my eyes when I first encountered Ari selling his array of high quality, and often locally sourced delicacies - on the water!
Some selections are quite healthy such as drinkable gazpacho in a bottle from Soup-R-Girl, or extravagant, like the ice cream sundae on top of a freshly baked bun-shaped sugar doughnut! The "Nauti Monkey" is a frozen chocolate-dipped banana. You'll also find Dolcezza Gelato, and traditional breakfasts like bagles and cream cheese. I always get the iced coffee with half and half (yes, the real thing).
It's the ultimate repast al fresco! Bon Appetit!