Emma's Holiday Fashion Picks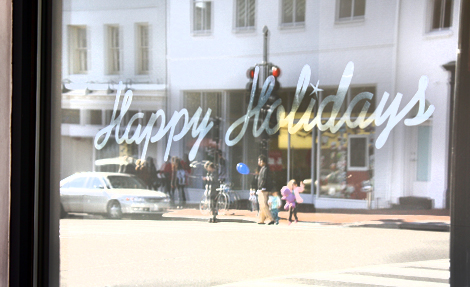 D.C.'s fashionistas find Georgetown the ideal stop for chic holiday fashions.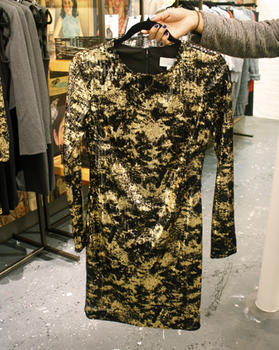 The holiday dress is a must have this winter season. Don a classic dress with a contemporary flare in Adam's black and gold sequined dress ($495at Hu's Wear). From a distance, the black and gold sequined pattern blends to create a seemingly sponged on effect, a pattern that will have all eyes on you! Toss up your hair, accessorize with gold bangles and slip on velvet, black heels, you'll be the eye catcher for any and all party appearances this holiday season.
Follow this holiday season's sequined fashion trend with BB's Dakota sequined jacket ($110 at Wink). Spice up denims or bedazzle a sleek black dress with this lightweight, champagne colored cover up.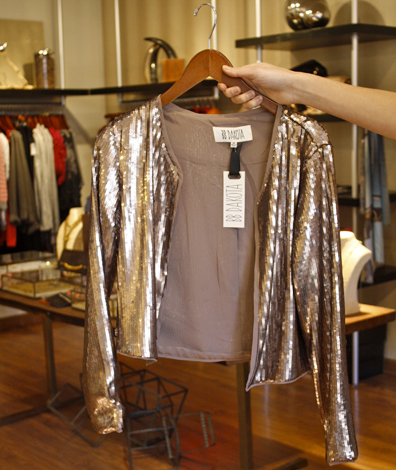 Add a sophisticated streak to your holiday wear with a Rebecca Minkoff Mini Mac Clutch ($195 at Urban Chic)—a side-strap, gold or silver chained purse. Go for a daring contrast with the electric blue or opt for a clean, sleek look with the pink or plum purse. Tuck in the chain to transform the trendy side strap into an elegant clutch.
Gloss up your feet with Brian Atwood's Maniac neon orange pumps; the unique shoes features the fashion forward concept of blocking with chunks of pink, green and yellow colored "blocks" ($765 at Hu's Shoes). The thick heal and elevated frontal wedge allows for ease in balance and comfort while wearing the show-stopper shoes. Add some spunk to the holiday dress or make a fashion statement while wearing regular denims—the unique shoes add a bold touch to any daring fashionista's winter wardrobe.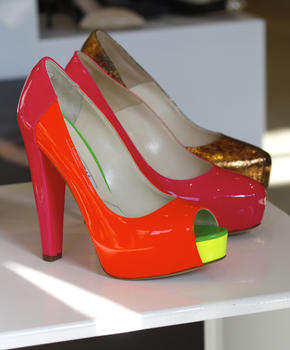 Of course, no outfit is complete without the right set of jewels (costume or real!). Betsey Johnson offers a range of costume watches, classic styles featuring the characteristic Betsey style of spunk. Take a look at The Bracelet with Crystals Set Case ($175 at Betsey Johnson), a costume piece adorned with specks of crystals as numbers, in addition to crystals circling the perimeter of the watch's face.
Sassanova's range of earrings offers styles for all; A jeweled pair of dangly earrings, laced with an intricate ruby, gold and plum coloring, adds a dazzling punch to winter wear.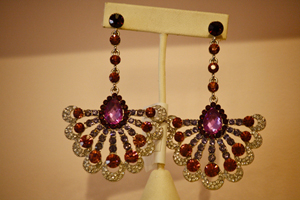 New York designer, Jessica Biale's featured rings—18 carat gold, rose and white rings, ranging from rings with a thin, wave- like design to others with a slightly thicker band featuring diamonds, sapphires and rubies encircling the ring. They work well for stacking, a hip look to accessorize with a modern, yet refined flare ($680- $3,000 at Hu's Wear).
Treat the recipient of your gift with an added bonus: the opportunity to meet the New York designer in person. Biales will be making an appearance at Hu's Wear December 11 (in addition to designer, Nikki Baker, December 18).

Breathe a sigh of relief. Gift giving this holiday season is a simple task, thanks to the stylish selections in Georgetown.