Emily's World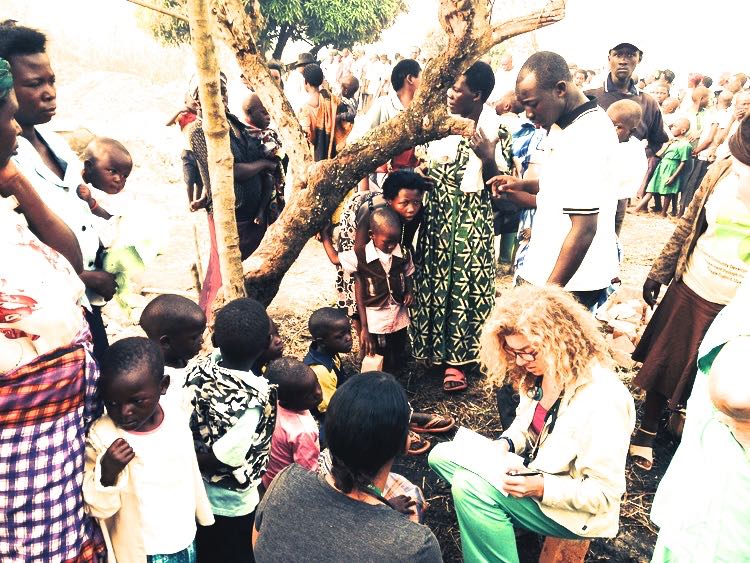 "Everyone is sick of me," said Emily Rymland at a party in her honor hosted by her parents Richard Rymland and Cathy Wyler at their home along with their other daughter Amy Lehr. "All my friends are sick of me because they say 'let's go to dinner' and I say 'instead of dinner can you write a check.'" The check she wants you to write is to support the Kiryabiocooli Health Center in Uganda, a division of The Buseesa Community Development Centre (BCDC).
"No, I don't want to go on vacation, I want to go to Uganda," said Rymland while inviting us to join her. "If any of you want to come with me, I'm leaving on January 2nd."
Don't expect guests at the occasion to be showing up at La Chaumiere anytime soon. Judging by the response to Emily's passionate plea, they'll be writing their checks to the project instead.