Embassy Series Swings Upbeat with Nicaraguan Jazz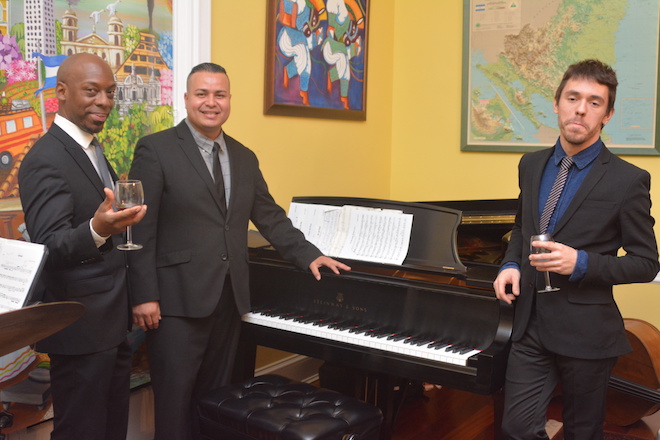 Music lovers forgot downbeat election news for a decidedly upbeat escape Friday, sailing into the warmth of the Embassy of Nicaragua as The Embassy Series presented jazz pianist Darwin Noguera and his talented trio, which ferried the standing-room only audience far away from post-election cares to an ocean of music with currents of Tito Puente, J.S. Bach and American Songbook stars such as Jerome Kern.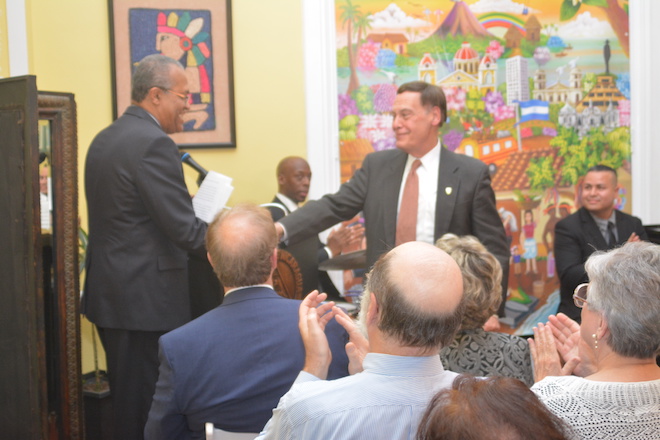 The evening's hosts, Ambassador Francisco Obadiah Campbell Hooker and his wife, Minister Counsellor Miriam Hooker, are used to weathering wavy political seas. Hailing from Nicaragua's Caribbean coast, Campbell previously served in Washington during the Reagan administration, when the U.S. was actively supporting the anti-government Contras in Nicaragua. At that time, Campbell oversaw the Embassy's outreach activities and congressional relations. Hooker was an oft-quoted diplomatic spokeswoman here.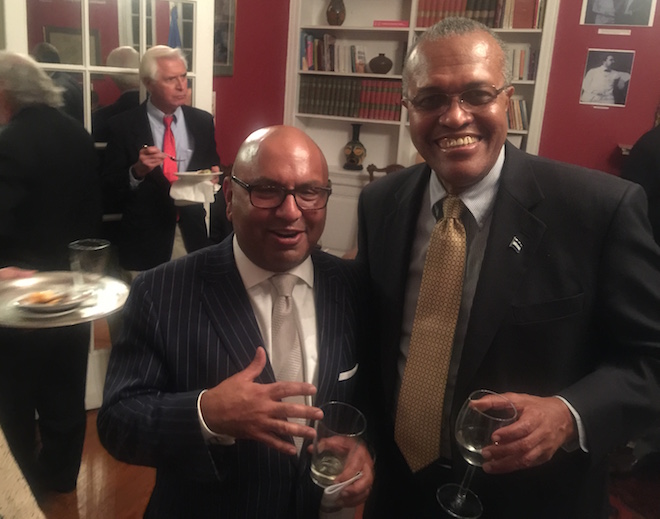 Some post-election worries added chop to the dinner conversation, but Noguera offered syncopated solace. The trio played a sunny, stirring set, including Ruby My Dear, a jazz ballad composed by Thelonious Monk, which was recorded later by Carmen McRae as Dear Ruby. The original song describes the pain of losing -- a lover, in this case -- and the need to sail on.
Though he's away
You'll sing his song
You'll carry on
Ruby, My Dear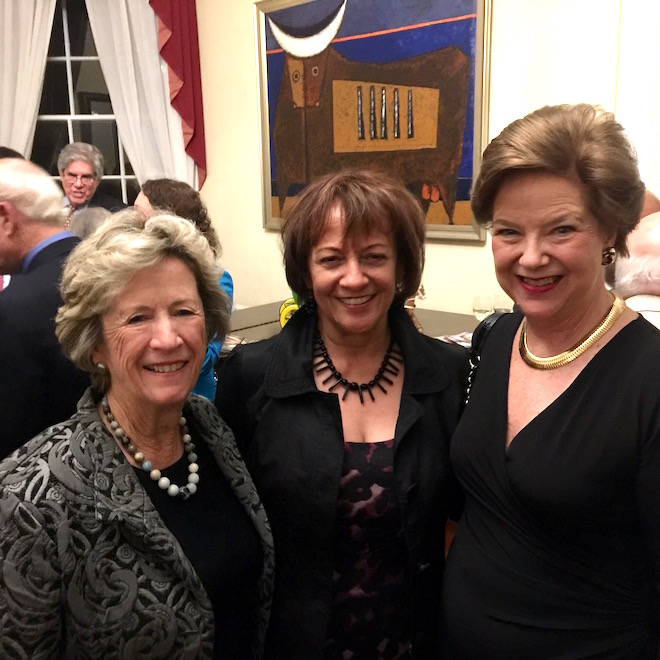 The Embassy Series, founded by Jerome and Lisette Barry, brings performing artists to embassies in the nation's capital "uniting people through musical diplomacy." Upcoming events include performances at the embassies and ambassadors' Residences of Romania, Russia, Hungary and Switzerland. A holiday French Cabaret at the Embassy of Luxembourg is already sold out.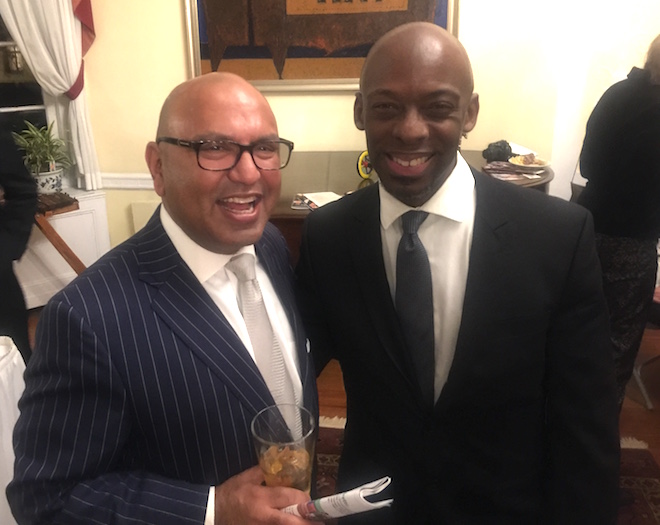 The organization's work comes at the perfect time. "Music exists in a divided society and world to bring people together, and that has always been our mission," said Gary Tischler, consultant to The Embassy Series. "Music soothes our troubled state of mind and allows us to feel greater solidarity with the best instincts of mankind," added Founder/Director Jerome Barry. He should know. The organization has presented more than 600 concerts since its founding in 1994.
This performance also honored the Fabretto Children's Foundation, providing education and nutrition programs to underserved children in Nicaragua.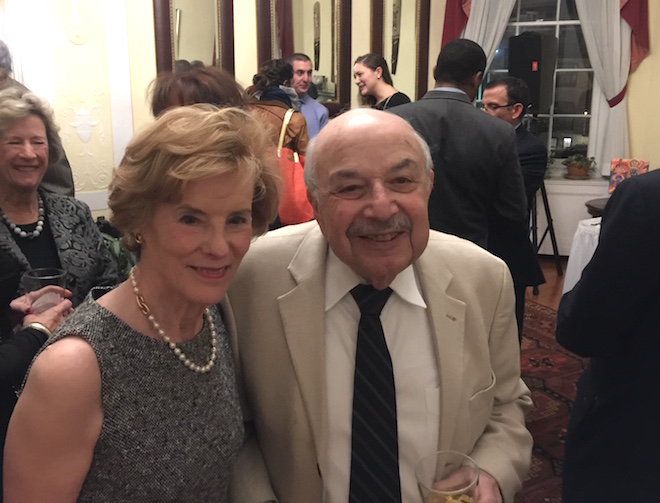 A classically trained pianist starting at age nine, Noguera studied in Cuban conservatories in Miami, and now draws from a range of influences including Herbie Hancock, Oscar Peterson, Bill Evans, Danilo Perez, Debussy and Bach. Drummer E.J. Strickland, twin brother of saxophonist Marcus Strickland, also composes and studied piano. Downbeat Magazine described his drumming as emitting "fields of cumulative energy, clouds of feather-touch and heavy-handed syncopations, latent with power like an oncoming storm."
Tamir Shmerling, a bass player from Shkelon, Israel, was awarded a scholarship to attend the prestigious Berklee College of Music in Boston. He has since performed at the Newport Jazz Festival, the Kennedy Center, Jazz at Lincoln Center, and many international venues. He served as the bassist in the Israeli Defense Forces Orchestra from 2005 to 2008. Read more at The Embassy Series website.