Embassy chefs cook healthy meals at World Bank for Sister to Sister events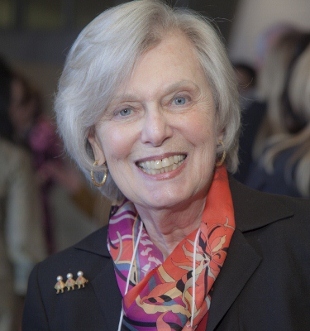 Chefs from two embassies in Georgetown – Sweden and Thailand – join embassy chefs from Denmark, Hungary, and Bulgaria to cook heart healthy cuisine Sept. 12-16 at The World Bank headquarters as part of a workplace wellness program inspired by Irene Pollin's foundation.
The World Bank program is in advance of the United Nations Summit on Preventing and Controlling Non-Communicable Diseases to be held Sept. 19-20 in New York.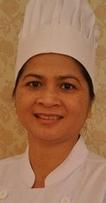 "Our mission is to support and educate international working women by providing heart-healthy nutrition where they work in order to help them control and prevent obesity – a major risk of heart disease and the No. 1 killer of women worldwide, " said Mrs. Pollin, founder of the Sister to Sister Foundation.
Her organization has been in the forefront of the fight to make women more aware of the risks of heart disease and the link with obesity.
"With our new week-long series of events at the World Bank, Sister to Sister is spreading the word in international communities," said Dr. Lotti Letanoczky, vice president for international programs at the foundation.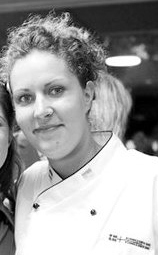 Georgetown-based chefs participating in the Sister to Sister Global Workplace Wellness program are: Ms. Jitapa Haoharn of Thailand and Ms. Frida Johansson of Sweden.
Rounding out the chefs list are Lars Beese of Denmark (winner of the Embassy Challenge 2011), Viktor Merenyi of Hungary (winner of the Swedish Competition Price at the Embassy Chef Challenge 2010; and Yordan Dimitrov of Bulgaria.
Each chef will be assigned a lunch menu to prepare on a given day at the World Bank Group cafeterias. These foods will be made available to employees and others who dine at the cafeterias.
On Tuesday September 13th, a private lunch hosted by the Hungarian embassy will be held at the World Bank's private dining room for members of Congress, women ambassadors and the wives of ambassadors who act as "heart ambassadors" by raising awareness of the dangers of heart disease.
The Royal Thai Embassy also is sponsoring a performance at the World Bank luncheon by the Somapa Thai Dance Company, with a solo performance by Ms. Warin Tepayayone. The dance company, based in the DC area, promotes Thai culture and arts in the Americas.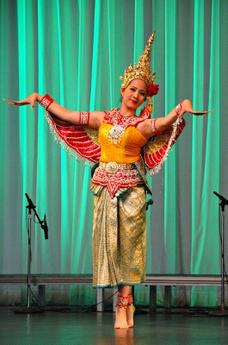 Among the World Bank luncheon speakers will be Dr. Esther Brimmer, assistant secretary for International Organization Affairs at the U.S. State Department; Danish Ambassador to the U.S. Peter Taksoe-Jensen; Dr. Dariush Mozaffarian, associate professor at Harvard School of Public Health's Department of Epidemiology; and Dr. JoAnne M. Foody, director of Cardiovascular Wellness Program at Brigham and Women's Hospital.
The countries where the mortality rate in women with heart disease is the highest are: Russia, Bulgaria, Romania, Hungary, Columbia, China, Poland, the Czech Republic, Argentina, Scotland, Mexico, Ireland, the United States, Greece, England, Korea, Germany, Denmark, New Zealand, Portugal, Austria, Israel, Finland and Canada.