Embassy Chef Challenge at the House of Sweden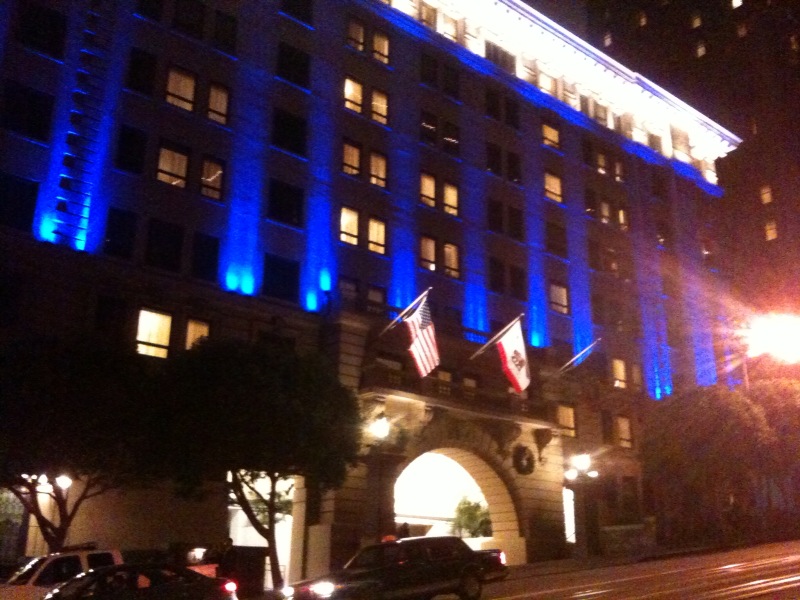 Cultural Tourism DC and the Embassy of Sweden presented the Embassy Chef Challenge 2010 at the House of Sweden Thursday evening. The Challenge showcases the talents of a diverse group of Embassy Chefs—all vying for the coveted title of Embassy Chef of the Year.
Over 400 guests sampled traditional dishes of competing chefs including Chef Aysha Murad, Embassy of the Kingdom of Bahrain, Chef Jan Van Haute, Embassy of Belgium, Chef Viktor Merényi, Embassy of the Republic of Hungary, Chef Einat Admony, Embassy of Israel , Chef Jae-ok Chang, Embassy of the Republic of Korea, Chef Nazha Kasraoui, Embassy of the Kingdom of Morocco, Chef Chetnath Bhandari, Embassy of Nepal, Chef Francis Otoo, Embassy of Ghana, Chef Ana Maria Mas, Embassy of the Republic of Panama and Chef Sunil Kiriwane, Embassy of the State of Qatar. His Excellency Vladimir Petrovic, from the Embassy of the Republic of Serbia, and his Excellency Constancio Pinto, of the Embassy of the Democratic Republic of Timor Leste, also participated in the culinary showcase.
Celebrity judges including Alchemy Catering and Top Chef finalist Carla Hall, Chef Michel Richard of Citronelle and Central and Washington Post food editor Joe Yonan selected Hungary's Chef Jan Van Haute as the Embassy Chef Challenge Winner; popular vote went to Israel's Chef Einat Admony.
Guests included WAMU's Kojo Nnamdi, Gregory O'Dell, President & CEO of the Walter E.
Image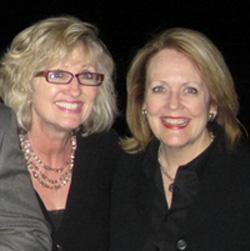 Washington Convention Center, Fox 5's Katy Adams and Tom Sherwood of NBC 4.
The Embassy Chef Challenge offered a sneak peek of Cultural Tourism DC's Passport DC 2010, a celebration of international culture to be held in May. Passport DC provides a sneak peek into Washington's many embassies and their cultural scenes.
Event coordinators Nancy Broers, ExxonMobil and
Peggy Marilley, Precision Meeting & Events
Image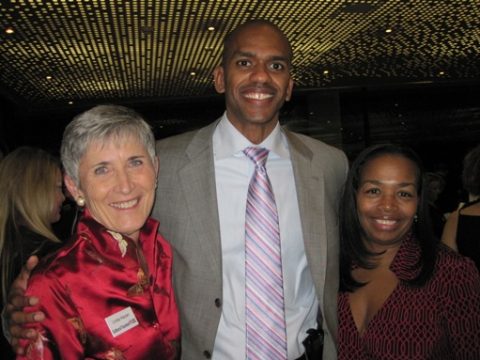 Linda Harper, executive director, Cultural Tourism, Gregory O'Dell, President &CEO, Walter E. Washington Convention Center, Comelia Sanford, manager, convention services
Image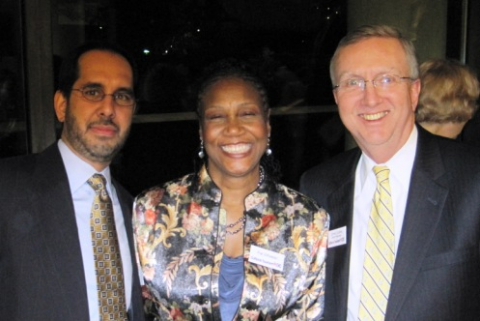 Pat Wheeler, cultural tourism communcations, with Eric Ajmani and Chirs Collins, board members
Image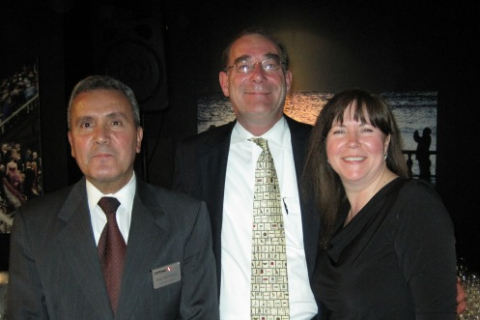 From Social Safeway, Ray Rayasse, wine steward, Mike Quinn, 25 year G'town resident, Tammy Jo Merello, lifestyle coordinator
Image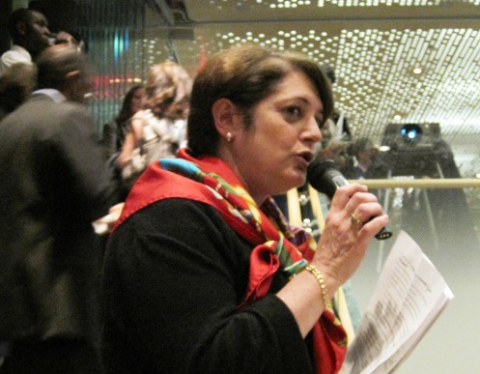 Dorothy Dwoskin, of Microsoft, one of the sponsors, addresses the crowd
Image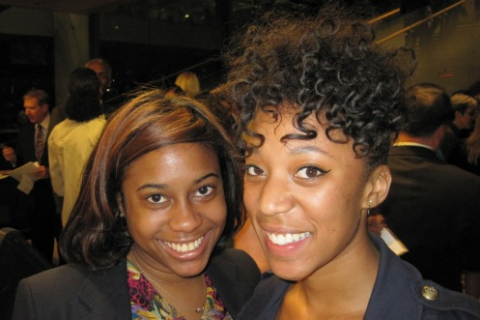 Two college students, Morgan Powell, Virginia Commonwealth University, Tiye Kinlow of Lafayette College and whose father, Eugene DeWitt Kinlow, is on board of Cultural Tourism
Image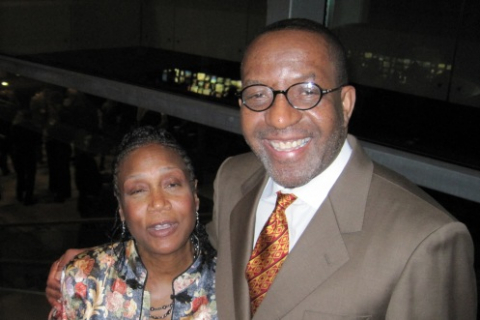 Pat Wheeler, cultural tourism, Kojo Nnamdi, WAMU-FM
Image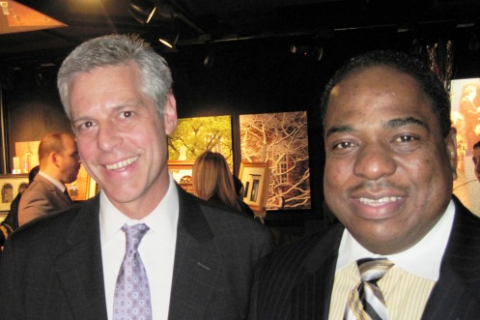 Eric Michael, of Occasions Caterers who conducted the preliminary cook-off and Vincent Orange, of PEPCO and former D.C. councilmember
Image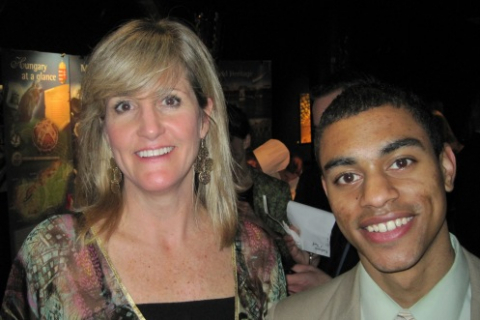 Debi Gasper, president, and Gerad Herkey of The Ad Agency
Image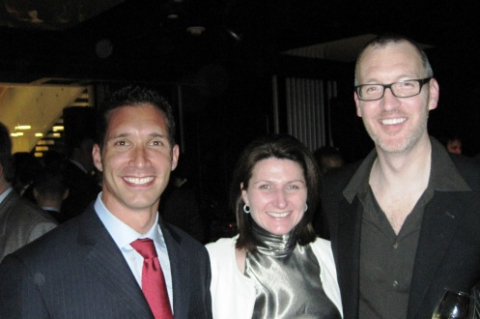 Adam Clampitt, co-chair of the event, with Ann Marie and Chris Isleib