Elizabeth Morisette at Addison Ripley July 12-August 23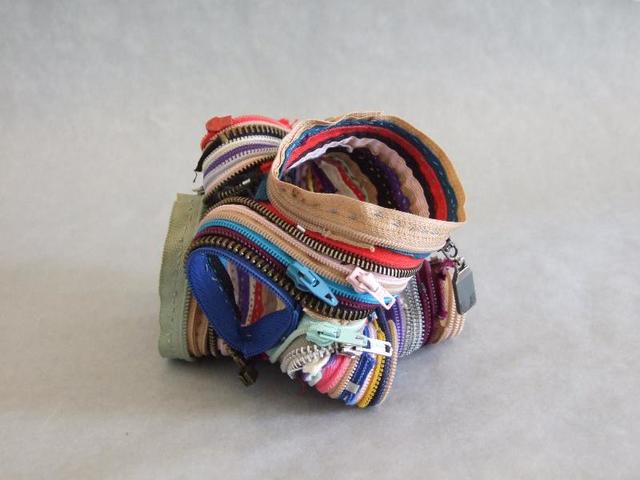 Elizabeth Morisette's work focuses on and consists of everyday objects. Utilizing items accumulated from many sources, tag sales, eBay, flea markets, these art works are whimsical in nature and composed of collections of unlikely objects such as plastic spiders, zippers and hair rollers. The artist's work is highly tactile, weaving layers of discarded pieces and parts into repurposed tapestries and forms of an anthropogenic nature. With a nod to Surrealism and Dada, a wink in the direction of recycling and a wicked sense of humor, Morisette transforms the commonplace into arresting creations far removed from their ordinary purpose.
The wall and pedestal mounted forms are animated, clever and delightfully intricate. Recently, Elizabeth Morisette recieved a Masters Degree in Community Arts from the Maryland Institute College of Art. During the program she was the Artist in Residence at the Jewish Community Center of Greater Baltimore. Now living in Fort Collins, CO, Morisette continues to work with the community through intergenerational arts projects. Currently, Morisette is working on Community Arts Projects with the Arts Incubator of the Rockies.
Opening reception: Friday, July 12, 2013 - 6:00 pm
Addison /Ripley Fine Art is located at 1670 Wisconsin Avenue. Tel: 202.338.5180