Elegant Apartment at The Residences at The Ritz-Carlton on Market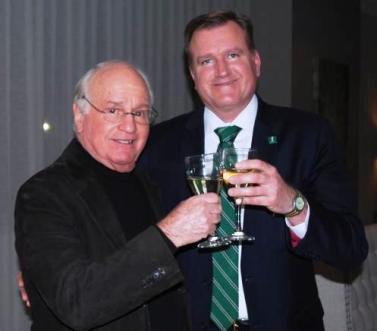 Celebrating its first anniversary, Beasley Real Estate marked the occasion with the launch of a new listing: a posh apartment at the Residences at the Ritz-Carlton Georgetown, replete with two parking spaces.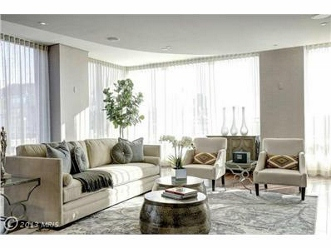 The first-floor apartment, listed at $4,650,000, was viewed by more than 70 housing agents and prospective buyers on Thursday night.
"This apartment is priced to sell," said Jim Bell, founder and managing partner at Beasley RE, who personally greeted guests. With only 28 apartments in the building at 3150 South Street NW, The Residences at the Ritz Carlton is one of the most sought after living spaces in Washington, DC.
Bell also noted in his conversations with guests that in its first year Beasley sold an amazing $100 million in properties. "The public really is responding to Beasley's unique style and services," he said. "In this market, in any market really, buyers and sellers should be demanding real-time data and top performance from their agent." He said that Beasley agents have the "best analytical tools in the marketplace, and are producing the best results for clients."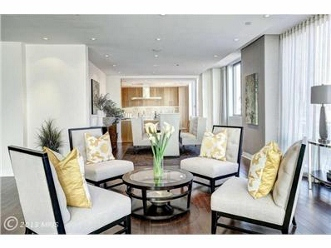 Bell's new listing in Georgetown features high ceilings and generously proportioned windows with a view of the Potomac River, providing an elegant backdrop and allowing for natural light to fill the entire floor.
The four bedroom, four-and-a-half bath apartment is just under 4,000 square feet. The finest design, materials, and workmanship were used during an extensive renovation completed in 2012. Improvements include brand new floors throughout, as well as designer wallpaper, and a custom-designed master bedroom closet.
The living room features a built-in television alcove with a flat screen already installed, gas-burning fireplace below, a custom stone bench flanking either side, and access to the front spacious balcony which overlooks the Potomac River, Theodore Roosevelt Island, and Rosslyn. The gourmet kitchen has a Sub-Zero refrigerator and freezer, Gaggenau wall ovens, ceramic Diva cook top, hood, stainless-steel island, prep sink, U-Line icemaker, Sub-Zero refrigeration drawers, Bosch dishwasher, tiled backsplash, and tiled floor.
There are two, count 'em, two parking spaces – and that's worth its weight in gold. The stunning attributes of this apartment are matched by the personalized services of The Ritz-Carlton.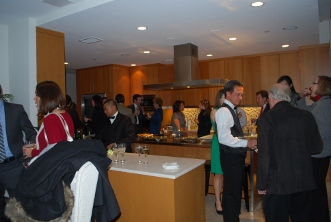 The current owner is Dr. Mark Rampy, chief executive officer of CohBar, Inc., an emerging biotechnology company focused on developing the next generation of innovative new drugs to treat age related diseases. Dr. Rampy also is a partner with Druid BioVentures (DBV), an emerging venture capital fund dedicated to creating and building virtual early stage life sciences companies.
The event benefited the Georgetown Ministry Center. Dr. Rampy made the evening's first donation to the center. Tour the property here.