Editorial: on Hardy, Kaya Henderson must lead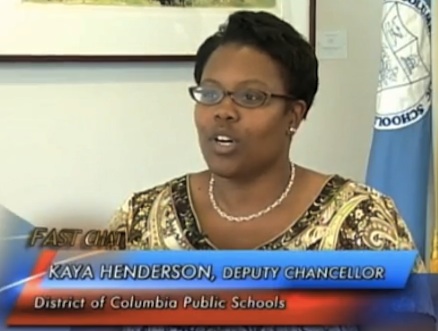 For over a year, previously high-performing Hardy Middle School has been in turmoil over changes imposed on the school, students and parents. First the abrupt removal of popular Principal Patrick Pope and the installation of a shared principal without the selection process described in D.C. law. Now, escalating discipline problems, the dissolution of an award-winning arts program and chaotic schedule overhauls have parents in revolt.
Principal Dana Nerenberg, the Baltimore Teach for America graduate handpicked by fellow alum and controversial schools Chancellor Michelle Rhee to replace Pope and who continues also as principal at nearby Hyde-Addison Elementary School, is struggling, unable to maintain discipline within the school or to work with parents who want Pope back. DCPS interim Chancellor Kaya Henderson (another Teach for America graduate) has sent in a bevy of central office and D.C. government personnel to "help." But in doing so, Henderson has actually undermined Nerenberg's leadership and revealed the troubling belief that a public relations fix can solve Hardy's problems.
As the controversy escalates daily, D.C. Council Chairman Kwame Brown has written a letter to Henderson urging her "to move forward immediately -- with the input of parents -- to adopt a plan that will restore the school to its previous, highly-regarded state, but also one that will transform Hardy into a school that will serve as a model for all of our city's middle schools." That letter was leaked to the media, as if to reassure increasingly outraged parents that the city's leadership is paying attention.
Will Henderson dogmatically stand by Rhee's multiple management errors or make changes that restore the experienced, high-caliber leadership that made Hardy a model school? So far, Henderson's actions are highly reminiscent of Rhee's communication gaffes with their heavy toll on credibility and public support.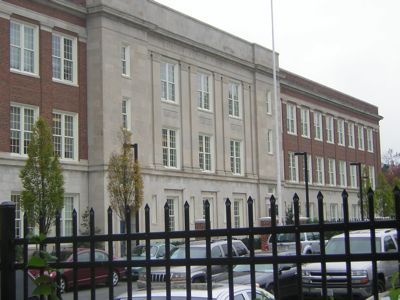 Henderson's first strike has been lack of action at Hardy. The school's problems have been well-known for a year and have boiled over into crisis in the wake of Hardy's "sex test" fiasco in October. Henderson's second strike was co-signing with Nerenberg an insulting "plan" for the school earlier this month -- which was falsely claimed to have been crafted with broad parental input -- that instituted amaturish "behavioral tools" and called in bureaucrats including the D.C. Office of Youth Engagement. As if bureaucratic interlopers who don't know the students or the school could restore order and confidence when the school's top leadership has lost most of its credibility.
Henderson is already losing the public relations battle and further undermining Nerenberg and her own administration in the process. If she doesn't act soon, Henderson will lose her capacity to lead the school system, even if Mayor Vincent Gray makes her appointment permanent. More political leaders will feel the need to get involved, just as Chairman Brown already has, and we will move down the road to a more politicized, polarized DCPS.
What can Henderson do? D.C. Councilmember Mary Cheh, at a regularly-scheduled "Chat with Cheh" Saturday, echoed widespread concerns: "It's not realistic to have a shared principal in this situation. Hardy deserves its own excellent leadership to inspire confidence -- a principal who can come in with an open mind to solve the school's problems with parents. I saw the steps that have been taken so far, but I don't think they address the issue."
Councimember Cheh and Chairman Brown join a growing chorus of parents and upset students whose pitch of frustration is on the verge of a breaking a glass. Hardy is a critical test for the would-be schools Chancellor. It is time for Kaya Henderson to lead.