Eastern Holistic Arts offers Special Spring Cleansing
In honor of spring, Eastern Holistic Arts (EHA) is offering pHDetox Cleanse, a week of raw juicing from March 28 through April 1. Specializing in acupuncture, massage and yoga, EHA is a city oasis tucked away above K Street in the Waterfront Office Building on Wisconsin Avenue. Owner and licensed acupuncturist, Tracy Hackett, MTCM, L.AC., NCCAOM DIPL.ACU., explains, "We strive to create a comfortable, serene and therapeutic atmosphere where ALL are welcome ... Be it acupuncture, massage or yoga, we have just the protocol to get you back to your optimal self ... mind, body and soul".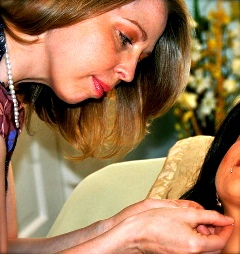 As Tracy suggests, raw juice cleansing is "best done on the cusp of each season." For "newbies" there's a one day version for $95, three days for $250, or a full five days for $400. Each morning Tracy prepares fresh daily six juices that refresh and cleanse the digestive tract, giving abundant energy and a glow to the skin. Included is a "green" lemonade, a pineapple enzyme blend, grapefruit and lemon juice, and a protein drink with raw almond milk, vanilla and chai spices. Sign up by March 26. To learn more about Tracy Hackett and Eastern Holistic Arts, visit: easternholsticarts.com
Eastern Holistic Arts is at 1010 Wisconsin Avenue in Suite 280.
Tel. 202.651.0884