East Village Welcomes Georgetown Yoga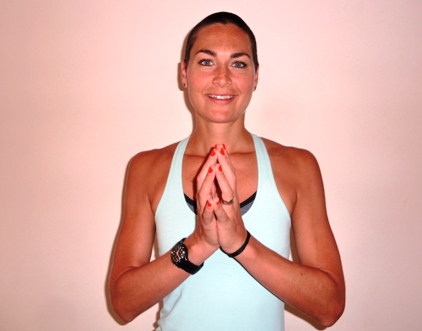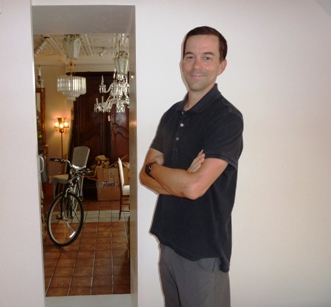 "I was a pretty serious yoga skeptic, but after a few months of regular practice with Alex at his Adams Morgan studio, the positive effects of yoga on my body and mind were real, totally undeniable, and wholly positive. And when I saw the space on P Street - just around the corner from my house – I saw the opportunity to bring to others the same challenging, deep, classical yoga experience, free of pretense," says Georgetown Yoga founder Eli Hengst.
Along with Alex Paraskevas, longtime yoga instructor and owner of Yoga Chai Adams Morgan, Eli is bringing a true independent neighborhood yoga studio to Georgetown.
For this competitive cyclist, yoga meant immediate and permanent improvement to a separated shoulder injury. As Eli says, "Guys are used to powering through workouts. With yoga you learn to balance with concentration. I found that in two to three weeks, I felt better."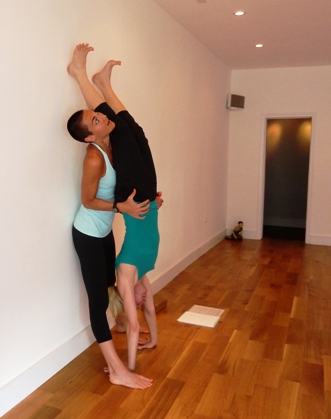 The studio offers classes for all - regardless of age or level of athleticism - and the approach is rooted in classical Hatha yoga styles [Vinyasa "Flow," Iyengar, Ashtanga].
"We believe that yoga is about more than just sweating," says Alex, "We want to help students harness or "yoke" body and mind, but we let people get there in their own way. And we try not to take ourselves too seriously- classes are not super rigid, and students can ask questions, talk, laugh, groan. If you're not enjoying it, you're not going to do it for long."
All teachers emphasize proper alignment and breathing as the foundation of strength, balance, and concentration, and offer both easier and more challenging variations on poses to students throughout class.
And if meeting Joan (a dancer and recent transplant from Manhattan, now teaching at Georgetown Yoga and sister studio Yoga Chai Adams Morgan) doesn't make you want to take your shoes off and stretch, nothing will.
Through August 1, a summer monthly unlimited membership is only $85. With each class, students recieve complimentary yoga mats, cold filtered bottled water, and towels.
Mention The Georgetown Dish and you will receive a three-class pack for $38 (regular price is $48).
Owner of Sonoma Restaurant, the pioneering farm-to-table restaurant and wine bar on Capitol Hill, Eli is clearly enthused by his new venture. "A yoga studio fosters community like the restaurant business. It's a place where people gather outside of their work and homes. In a week and a half of doing this, I've met more people than I have in a year."
And how did you manage to get that domain name? Eli explained, "Turned out there had been a small, unrelated Georgetown Yoga studio run by Margaret Buns Vap, who generously transferred the domain name for our use. We'll be doing some fundraisers for their "Cowgirls vs. Cancer" Program at the Big Sky Yoga Retreats in Montana this fall and winter.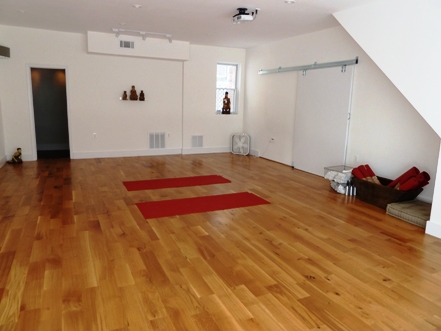 The newly renovated, light-filled street level studio is across the street from from Rose Park and the Jerusalem Baptist Church, next door to Jean Pierre Antiques, steps away from P Street Kids and a block from Stachowski's, Georgetown new, and very first charcuterie.
And speaking of a flurry of adorable three-year old sidewalk traffic, the studio is planning classes for kids this fall. Check the schedule for current class times.
Image

Georgetown Yoga is located at 2603 P Street. Tel: 202.642.2603