The Earthly Delights of Tanya Marcuse
Thank you, George Hemphill for introducing me to Tanya Marcuse.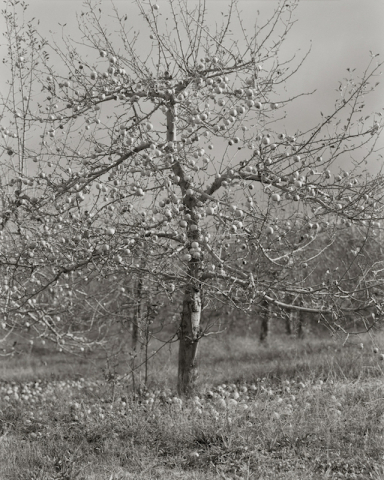 A zillion photographic images flash across my computer screen every single day from professionals and friends alike. Not since Edward Weston's iconic embracing peppers and the gelatin silver onions of Bonnieux-based Denis Brihat have the overripe, the sun-kissed and the desiccated been so exquisitely rendered.
Marcuse celebrates the natural world's cycles of life with carefully arranged large-scale compositions reminiscent of medieval tapestries and the canvases of Hieronymus Bosch.
"Fueled by the Biblical narrative of the fall from Eden," the photographer explains, "these related projects use increasingly fantastical imagery and more elaborate methods of construction to explore cycles of growth and decay and the dynamic tension between the passage of time and the photographic medium."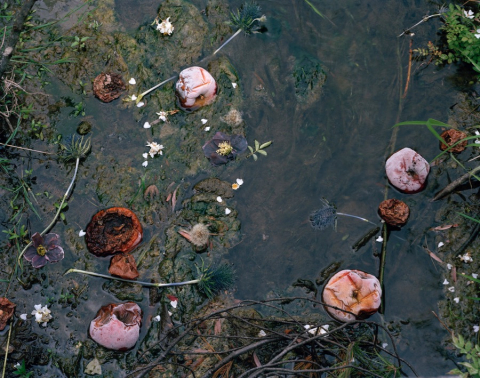 In 2005, this Yale graduate started Fruitless | Fallen | Woven, a project that was turned into a three-volume recently published book.
In the introductory essay, novelist Francine Prose uses words as artfully as Marcuse uses fallen apples, "Even as they seem fresh and new, these images remind us of landscapes we recognize —perhaps from a dream or a fairy tale we remember from childhood. I'm reminded of how, as a little girl, I'd stare at my illustrated Hans Christian Anderson, convinced that, if I looked hard enough, I could step into the jewel-like scenes. In that same way, we're drawn to the images Tanya Marcuse has created. The dark paradises that bloom in the eye of her camera are as volatile and vivid as any garden of earthly delights."
Tanya Marcuses' Woven photographs are currently on display at the George Eastman Museum.
*/