Earth Day: Because It Is Right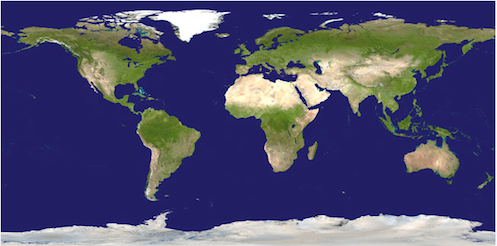 At times I feel overwhelmed thinking about the obesity epidemic; the issues seem insurmountable. In that way, I have a lot in common with people trying to "fix" the environment. Which is why I felt empowered when I was told: "Do it just because it is right, even without a goal in mind," by Wendell Berry, renowned conservationist, author, poet, and farmer, visiting the Washington National Cathedral yesterday for an Earth Day lecture. Berry was referring to the importance of "being critical of our society's industrial and financial values... You must oppose these things whether or not you expect to be successful; because it is the right thing to do." But he said he was heartened that today "at least there is a public conversation," compared to the 1960's, when he started his advocacy work.
He gave me hope for continuing my obesity-epidemic-fighting efforts, even though financial interests seem to wield more influence than protecting the health and welfare of the world, and at times success seems beyond reach in my lifetime.
This year, Berry was awarded the 44th Jefferson Lecture by the National Endowment of the Humanities. "Wendell Berry is an American treasure whose prose and poetry have - with subtlety, intelligence, and conviction - helped open our eyes to the importance of respecting and living with nature," said NEH Chairman Jim Leach. "Tilling the land of his Kentucky forebears, he is a 21st Century Henry David Thoreau."
Earth Day marked the Washington National Cathedral's kick-off for a year of talks by nationally acclaimed speakers, authors, and theologians on the environment. In that spirit, the Cathedral's Environmental Advocacy Group has compiled small steps we can each take which, collectively, can have a positive impact on our environment.
Pick just one change - and learn more about how your food choices profoundly affect the environment...