Dupont Circle Proudly Shows Itself for 45th Annual House Tour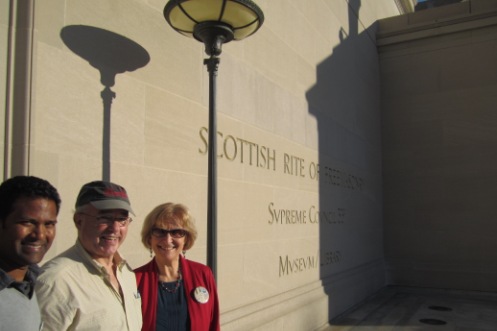 New and seasoned tour-goers enjoyed extraordinarily good weather for an extraordinary chance to see the inside of unique homes and noteworthy institutions at the Dupont Circle Citizens Association's 45th annual house tour this Sunday. The residences included a two-level condo with magnificent views, an infill project that combines the traditional structure with contemporary green utilities, a classic grand Victorian replete with European paintings and fine antiques and a former carriage house, now a gallery.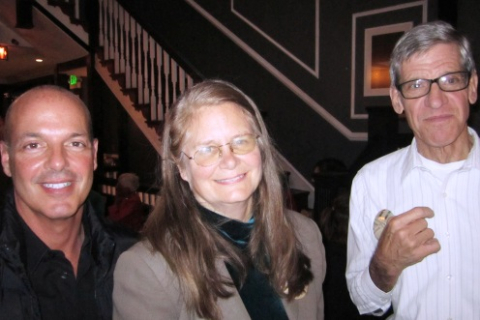 The not-to-be-missed afternoon tea was hosted this year by the Embassy of the Republic of Congo, new owners of the Flemish Renaissance-style mansion on 16th Street known as the Toutorsky Mansion . This landmark was built for a U.S. Supreme Court Justice and served as a conservatory for a musical couple, White Russian émigré Basil Peter Toutorsky and Mexican-born opera singer Maria Ignacia Howard Toutorsky.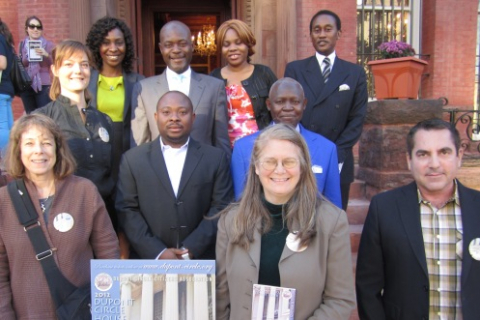 Tour-goers could walk across the street to the Scottish Rite Temple, for a special viewing experience. Recognizable to movie buffs from the classic The Day the Earth Stood Still (1951, Michael Rennie and Patricia Neal) or more recently in the Dan Brown novel, The Last Symbol, the Temple is by John Russell Pope, perhaps best-known for the original building of the National Gallery of Art on the Mall and the Jefferson Memorial. Visitors pass the flanking massive, solid limestone sphinxes at the entrance as they enter the atrium with its stunning meld of classic forms – Roman, Egyptian, Phoenician and Greek.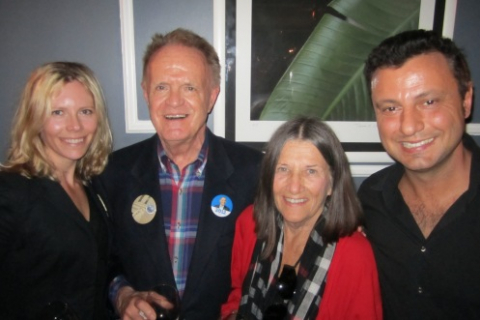 "Our annual house tour is a lot of serious work as well as an important community-building event," said DCCA president Charlie Ellis. "In addition to generating funds for DCCA's charitable purposes, the tour is an opportunity for additional friendships and appreciation of the social and artistic fabric of our beautiful neighborhood."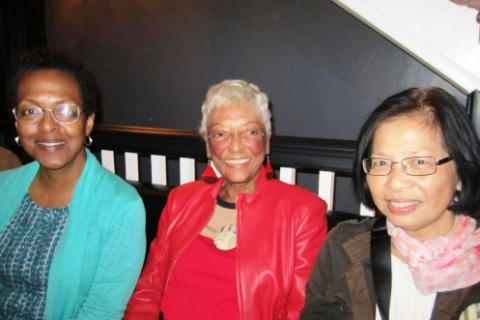 "The afternoon was extraordinary," said Stephanie Sheridan, one of the many volunteers.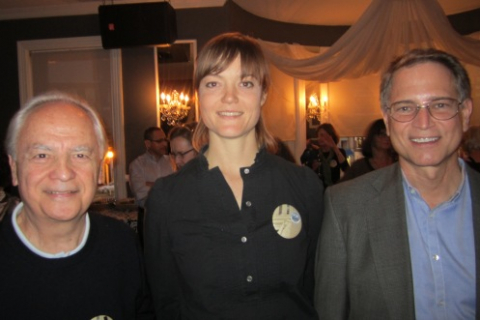 The Whitman Walker Clinic, Charlie's Place and beautification and environmental projects are among the tour beneficiaries. Notable sponsors include Washington Fine Properties, The Dupont Circle Hotel, Room & Board, Counselor's Title, Illuminations, Larry's Lounge, and Stewart Title. The co-chairs were Robin Diener and Ruth Horn.