Dumbarton Oaks Park Open House May 4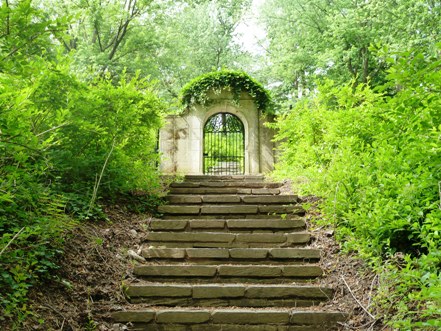 Beatrix Farrand, the first woman American landscape architect, has been seen about town promoting the preservation of Dumbarton Oaks Park. The Park is the major portion of her masterwork, Dumbarton Oaks Estate.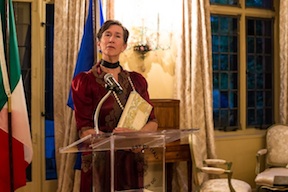 This Saturday, May 4th, meet Beatrix Farrand from 10:00 to 2:00 pm at Dumbarton Oaks Park during an all-day Open House hosted by Dumbarton Oaks Park Conservancy.
One of Washington's most historic and bucolic urban parks, Dumbarton Oaks, designed by Beatrix Farrand and once enjoyed by local gentry, foreign dignitaries, and poets, is now part of Rock Creek Park, one of 401 National Parks Service properties across the country. Over the years the park has inspired many luminaries from across this country and around the world. Igor Stravinsky wrote his Concerto for Dumbarton Oaks and Robert Frost spoke on behalf of the Wilderness Act in the Park's meadow.
The Conservancy will celebrate the Park's rich cultural heritage with poetry, music, and historic tours, as well as opportunities to experience and learn about the Park's environment. "This really is a jewel of a landscape, and it deserves to be protected and enjoyed," says Conservancy president, Rebecca Trafton. Those who want to lend the park a helping hand can join one of several weeding parties that day. Open House Highlights:
10:30 am: Free Children's Music Class in the Meadow with Levine School of Music (Parents welcome!)
12:00 noon: Poetry with Grace Cavalieri, DC poet laureate and host of The Poet and the Poem series at the Library of Congress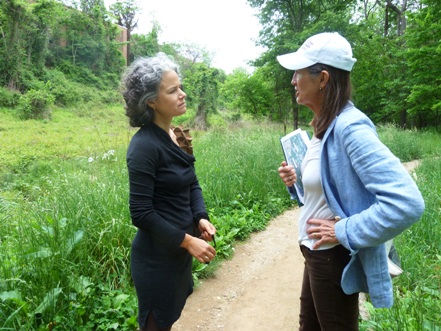 Ongoing: Walking tours and exhibits Wildlife learning station Information on RiverSmart and energy-efficient homes Park restoration activities (Come dressed to pull English ivy!) Art in the meadow (Artists invited to sketch and paint.)
The Conservancy is especially proud to host poet Grace Cavalieri, who has written a poem for the Park, "In
the Beauty of the City," which she will debut on May 4th. Ms. Cavalieri invites other poets and the public join her in sharing poems about nature.
The Open House is part of the Partners in Preservation program that seeks to increase the public's awareness of the importance of historic preservation and to preserve America's historic and cultural places.
Dumbarton Oaks Park Conservancy is one of 24 organizations competing to receive funding in the $1million giveaway sponsored by the National Trust for Historic Preservation and American Express.
PHOTO OPS: Poetry Reading with Grace Cavalieri, noon
Music and Art in the Meadow, ongoing
INTERVIEW OP: Rebecca Trafton, President, Dumbarton Oaks Park Conservancy
CONTACT: Rebecca Trafton, Dumbarton Oaks Park Conservancy, 434.249.3376,
Dumbarton Oaks Park is located on R St NW in Georgetown between Avon and 31st Streets.