Dumbarton Oaks Park Conservancy Announces First Artist-in-Residence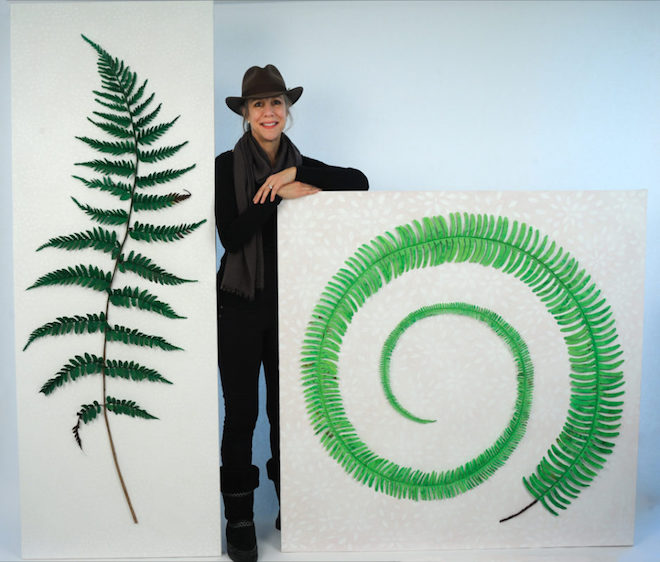 Dumbarton Oaks Park Conservancy has announced the creation of an Artist-in-Residence program to reinforce its mission to restore, promote and maintain Beatrix Farrand's masterpiece wild garden, Dumbarton Oaks Park.
Sophia McCrocklin has been selected as the first recipient to hold this esteemed position, based on her growing body of work entitled "Ferns of Dumbarton" which will enhance and enrich the greater community connection to this national landscape. Sophia's compelling large scale reproductions of ferns explore the connection between art and nature.
In presenting her work, McCrocklin described her work as amplifying nature's elegant simplicity and architecture. As the Park's Artist-in-Residence, Sophia will create Art in the Park lesson plans for our Leave No Child Inside environmental education program, in addition to acting as an ambassador to further engage the community in restoration of Dumbarton Oaks Park, Beatrix Farrand's master work.