Dumbarton House to Host First Citizenship Ceremony August 1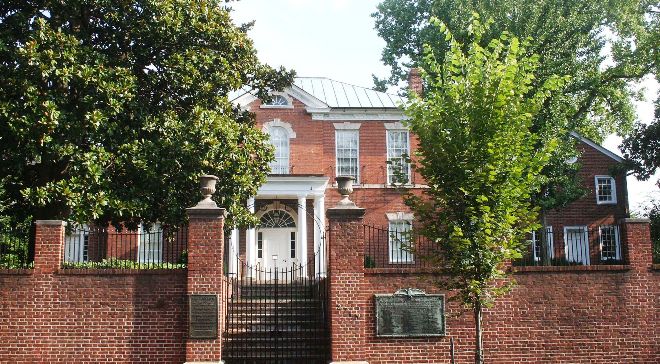 Dumbarton House will bethe host site for a citizenship ceremony for twenty-five children on August 1, 2014. This will be the first time Dumbarton House has hosted this type of event, and the museum hopes to make it an annual occurrence. Registration opens at 1pm, and the ceremony begins at 2pm in the North Garden, weather permitting. After the opening remarks from the U.S. Citizenship and Immigration Services staff, a representative from Dumbarton House will speak. Afterwards, there will be an Honor Guard presentation, and a singing of the National Anthem. There will also be a presentation about each country represented at the ceremony. Finally, children will recite their oath and the Pledge of Allegiance. The museum will be open for tours and refreshments will be provided.
The ceremony will be hosted in conjunction with the Washington, DC region's Star-Spangled Summer War of 1812 bicentennial commemorative programming, and is scheduled for August 1, the birthday of Francis Scott Key.
Key is best known for penning the text used for our national anthem after witnessing the Battle of Baltimore in September of 1814. With this week's ceremony, Dumbarton House seeks to commemorate and continue this legacy of patriotism by celebrating and welcoming our country's newest citizens. For more information on the bicentennial, visit www.dcwarof1812.org
Dumbarton House is located in Georgetown at 2715 Q Street. Limited parking and ADA-access is available behind the Museum via 27th Street. Metrorail: Red Line, DuPont Circle. For additional information, visit Dumbarton House or call 202.337.2288.