Dumbarton House: 100th Anniversary of 'Moving Day' Oct. 8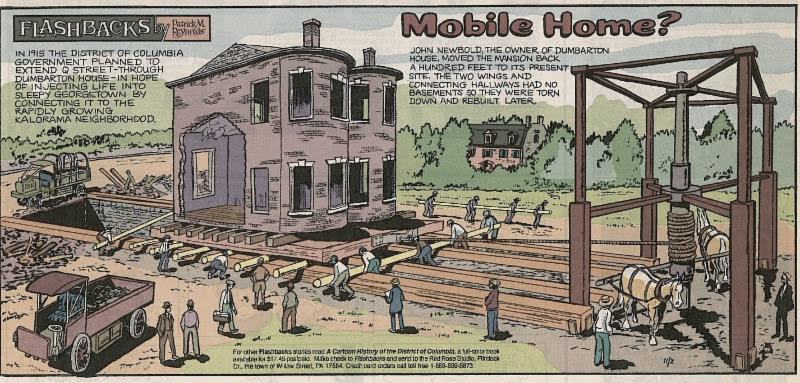 Save the date to celebrate the 100th anniversary of Dumbarton House's 'Moving Day.'
The Ladies of Dumbarton House Board and the DC Society of The National Society of The Colonial Dames of America invite you to save the date for this special evening reception celebating the historic move of Dumbarton House in 1915 and the building of the Dumbarton Bridge to connect Georgetown with the rest of the city.
The evening reception will take place on October 8, 2015. Details to come.
Dumbarton House is located at 2715 Q Street in Georgetown.