Drybar's Buttercup Blowout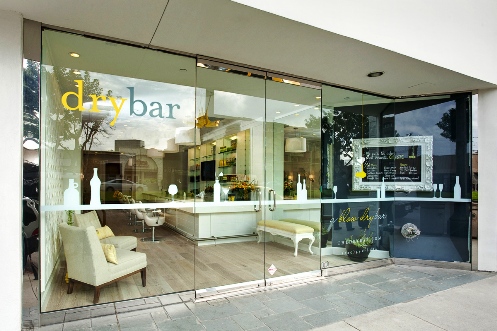 The first 10 people to spot Buttercup, the 13-foot official blowdryer of Drybar, and post a photo to Facebook or Twitter with the hashtag #DrybarInDC will receive a free blowout from Drybar.
This all-blow-out, no cut, no color hair destination sweeping the country is opening in Georgetown (and Bethesda) on Friday, October 19 at 10:00 am.
Founded by longtime stylist Alli Webb, Drybar has become a regular stop for celebrities. The concept is simple. A flat price of $40, regardless of hair length or thickness (wash included!).
Styles read like a cocktail menu: the Cosmopolitan (lots of loose curls), the Straight Up (simple and straight), Southern Comfort (big hair with volume), Mai Tai (messy and beachy), Manhattan (sleek and smooth) and for the little ladies, the ShirleyTemple at $28.
Hint: Look for Buttercup on Wednesday from 8:00 to 11:00 am at 1825 Wisconsin Avenue.