Driving Lessons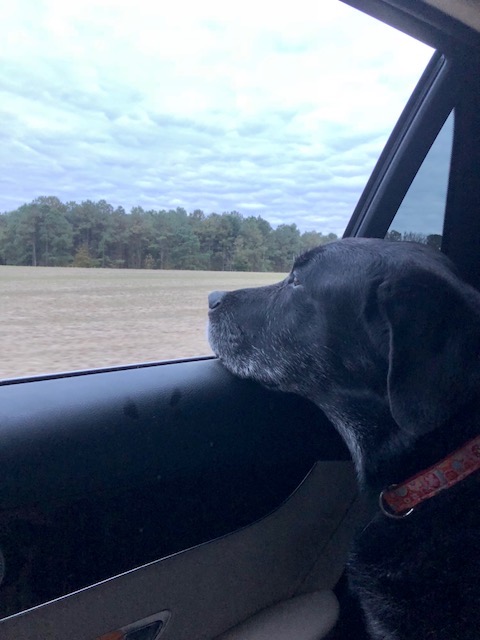 The question I get asked most often these days is, "Where are you living?"
"Well," I respond, "I pretty much live on I-95."
"I don't know how you stand it. That drive is just the worst."
The "drive" would be the 95 corridor between Richmond and Washington, a stretch of 108 miles. It's not always delightful, particularly in a driving rain, when 18-wheelers spray the windshield, rattling the car as they pass. But if you have an EZ Pass or the luxury, which I do, of leaving either city between 10am to 1pm, "the drive" can be quite pleasant. Two hours to return phone calls, listen to podcasts (In the Dark is the best) or NPR, or get a reprieve from texting and emailing. And who doesn't love The Bridge or 70s on 7 on Sirius? Todd Rungren's "Hello, It's me," is on a constant loop. Same with Glenn Campbell's "Rhinestone Cowboy," whose lyrics always ring true: "There's been a load of compromising on the road to my horizon."
Nearly two year ago, I got remarried to a man in Richmond. Between us, we have six children and three dogs. Of that crew, only one life was majorly disrupted by the move, that of my 12-year-old black Lab, Angus. My two children are in college and boarding school and their dad is still in DC, also newly married. I go to DC once or twice a week or when the girls are home on vacation. Otherwise, I'm mainly in Richmond. My husband's children are all either married or living on their own.
Which leaves Angus as the sole "child" who moves back and forth, up and down our second home on I-95. He usually leans up against the back door, his nose pressed against the slobber-stained window. If not in that position, he's splayed across the entire back seat, snoring like any 84-year-old (in dog years).
Over Thanksgiving, Angus went with us from Virginia to DC, DC to Delaware, then back to Virginia. I was going to leave him back in Richmond, but my daughters begged me to bring him to visit my parents in Delaware. My father, 87, was also thrilled to have him. When Dad is around, Angus drops me like the hot potato my father has dropped on the floor for him. We used to tell Dad not to feed the dog from the table, but his hearing is, shall we say, selective. Now Angus sits by my father's side at the head of the table, his salt-and-pepper muzzle resting on Dad's khaki-clad knee, awaiting the inevitable piece of turkey that will come his way.
After dinner, my husband, the girls, and Angus and I pile into the car to head home. Angus can no longer nimbly jump into the back seat without a little extra help. I often wonder how many car rides he has left. How many do any of us have, for that matter?
My mother loves to quote the poet Theodore Roethke,: "I learn by going where I have to go."
I also "learn by going where I have to go." So, no, the drive is not "the worst." It actually makes me realize how fortunate I am to have places to go, friends and family to see, and precious cargo to carry along the way.
*/
Perhaps the question we should all be asking is not "Where are you living?" but "How are you living?" That's something to contemplate on the next drive.
*/
*/