A Drinkable Feast at City Tavern Club
Cafés, cabarets and cocktails from 1920s Paris.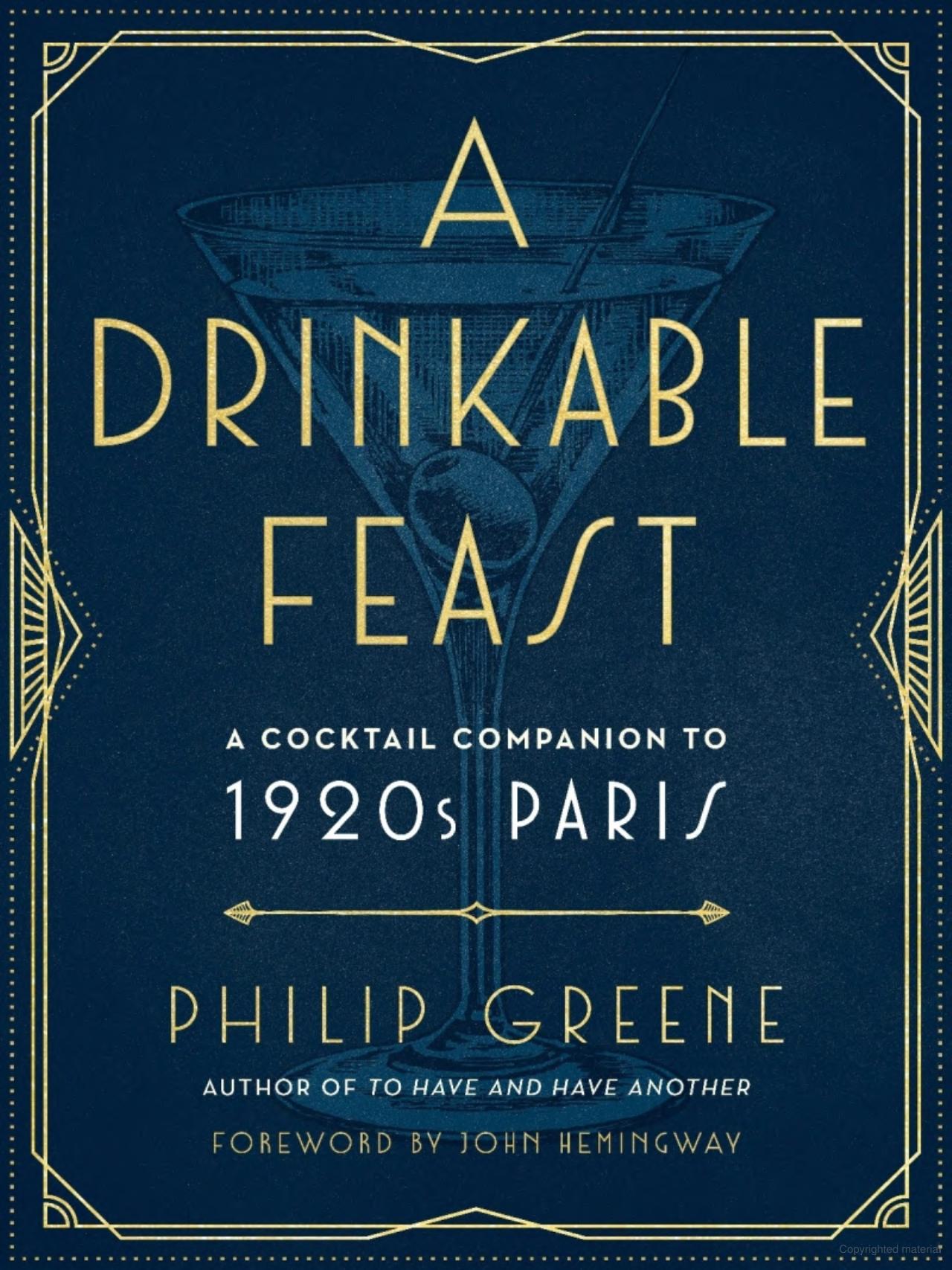 Join renowned cocktail historian and author Philip Greene on Friday, August 5, 2022 from 8:00 pm to 10:00 pm at City Tavern Club. 
Enjoy an evening of stories, photos, literary excerpts and vintage cocktails from the cafés, cabarets, saloons and salons of 1920s Paris. 
In that epic era, Paris was the literary, artistic and cultural epicenter of the world. What were Hemingway, Fitzgerald, James Joyce, Cole Porter, John Dos Passos, Salvador Dali, Pablo Picasso and others drinking, and where? 
Learn about (and sample one of) the famous (and infamous) cocktails, and the watering holes of this great era, from the Hotel Ritz to the Café du Dome to the Dingo (where Hemingway and Fitzgerald first met) to Fouquet's on the Champs Elysees. And who better to tell these stories but Philip Greene, author of To Have and Have Another: A Hemingway Cocktail Companion, Daily Beast cocktail columnist, and a co-founder of the Museum of the American Cocktail? 
Greene will be selling/signing copies of his award-winning book, published by Penguin Random House in October, 2019. 
Guests will enjoy four sample cocktails plus light snacks at the historic City Tavern Club.  Please note that the Club's dress code is business casual.
Purchase tickets here.
City Tavern Club is located at 3206 M Street in Georgetown.