Style
|
August 20, 2023
|
Dried Flower Domes with District Harvest
Georgetown's Shop Made in DC hosts dried flower class.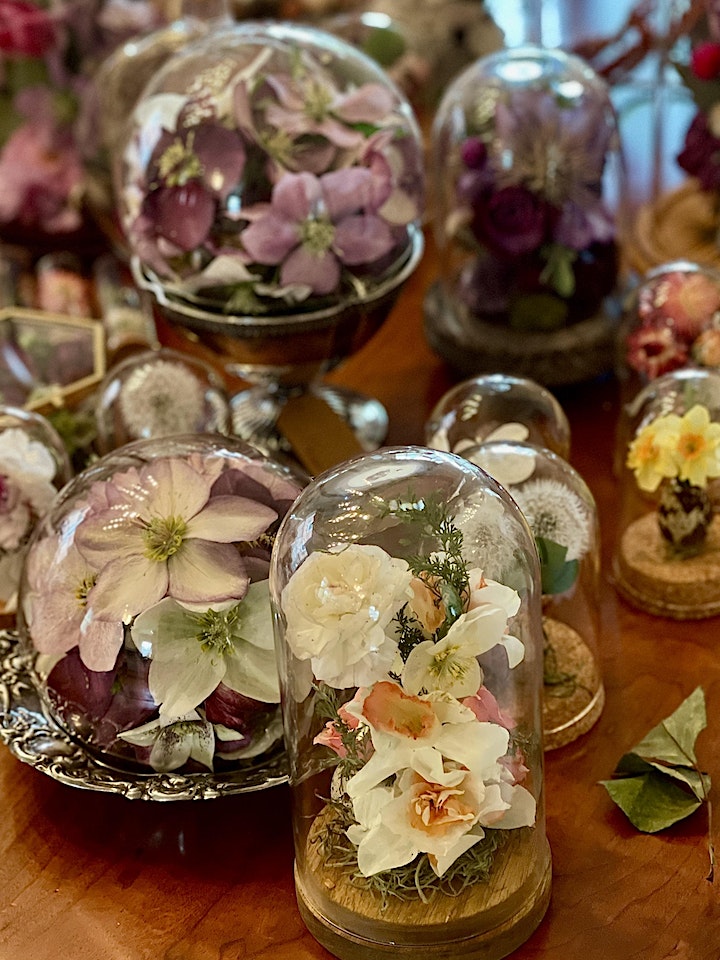 Learn how to make small cork bottomed flower domes with DC grown and dried flowers with Amanda from District Harvests on Saturday, August 24, 2023 from 6:00 to 8:00 pm at Shop Made in DC (1304 Wisconsin Avenue NW). Purchase tickets here.
 Amanda will explain the process of flower drying and walk you through how to handle dried flowers within arrangements. These domes of dried flowers are a wonderful way to enhance your decor. 
Contact catherine@shopmadeinva.com with questions.
For a full refund to your original payment method, attendees must reach out to the Event Organizer for a refund 7 days in advance to the event. If after 7 days before the event, a credit to your account will be given.
If an event is postponed, rescheduled, or moved, your tickets are still valid for the new date and no further action is required. 
Emails will be sent to ticket holders notifying them of any available refund options for the event.